Main content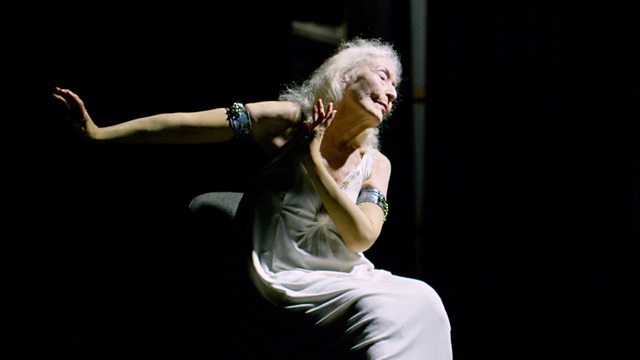 Breath is Life: Eileen Kramer
The 104-year-old Australian dancer and choreographer Eileen Kramer takes us on a vivid dance through her life.
"You don't start a dance by letting breath out, you do it by taking breath in... it's coming to life."
Eileen Kramer first fell in love with a dance in 1939 - watching the members of Gertrud Bodenwieser's company waltz to the Blue Danube in Sydney in a whirl of feeling and expression. She tracked down the Austrian dance pioneer within days, auditioned, and later joined her group - one of the first modern dance companies in Australia.
"The new dance... wishes to embrace all the human feelings, not only harmony, lightness and charm but also passionate desire, immense fervour, lust, domination, fear and frustration, dissonance and uproar. The new dance does not content itself with being enchanting and entertaining only; it wishes to be stirring, exciting and thought-provoking" - Gertrud Bodenwieser.
In this documentary, we hear how Eileen has carried this expression of feeling into her second century. Still working as a dancer and choreographer at 104, Eileen returned to her hometown of Sydney in the hopes of hearing a kookaburra. Across the decades, she has lived and danced in America, India and Europe, learned the twist from Louis Armstrong, written books, made films, fallen in love and most recently entered a self-portrait into the Archibald Prize, one of Australia's biggest art competitions.
"You have all this in you and then somebody comes along and shows you how to express it in dance... it's a wonderful thing."
Photo credit: Sue Healey
Additional recordings by Catherine Freyne and Fiona Croall
Workshop recorded at the Dance and the Child International conference in Adelaide (2018)
Produced by Eleanor McDowall
A Falling Tree production for BBC Radio 4