Main content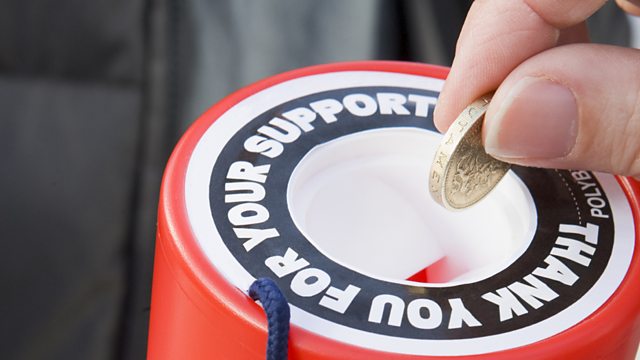 Serious Fraud Office, Charity donations, Failed energy suppliers
Serious Fraud Office investigation into pension cold-calling, helping smaller charities compete for donations, and the woes of customers of energy firms that went bust.
We report on an investigation by the Serious Fraud Office into how thousands of people were targeted by sales companies and persuaded to put their pensions and savings in a storage company called Store First. The investments were sold by separate sales companies which earned very big commission. They promised huge returns to investors that never materialised. Store First was recently closed down by the courts following a government investigation. Whilst the Serious Fraud Office isn't investigating Store First itself, it is looking at the behaviour of the sales companies and has now widened its inquiry into that. We speak to Simon Daniel from the Serious Fraud Office.
We examine how a new online business is trying to raise the profile of smaller charities to help them compete for donations from the public. At the moment 70 per cent of donations and grants go to just 1.5 per cent of charities. We speak to Tiia Sammallahti, the founder and chief executive of What Charity, a website that promises to match donors and volunteers to charities, about whether the concept really will create a level playing field.
We hear from more frustrated customers of energy firms that have closed in the last year and been moved on to new suppliers. The process known as Ofgem's Supplier of Last Resort scheme is meant to be seamless but You and Yours is still getting a steady stream of complaints from people who are owed money or have been sent letters from debt collectors. We speak to Greg Jackson, the chief executive of Octopus Energy, one of the companies the regulator has selected to take on customers from failed energy suppliers.
Presenter: Winifred Robinson
Producer: Tara Holmes