Main content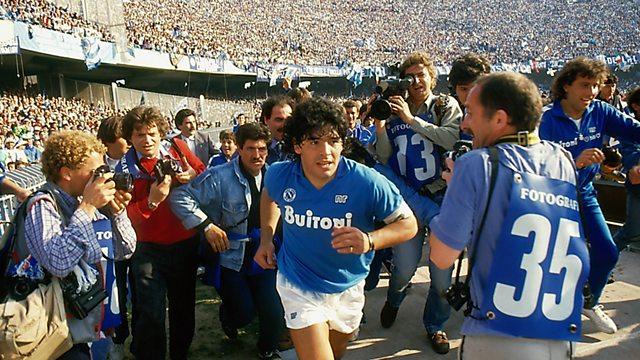 Asif Kapadia on Diego Maradona
Asif Kapadia on Diego Maradona.
With Antonia Quirke
Asif Kapadia, the director of Amy and Senna, discusses his latest documentary, Diego Maradona, and reveals why he's never wanted to touch anyone more than he wanted to touch the footballer's legendary left foot.
Sir Christopher Frayling talks us through the soundtrack of Once Upon A Time In The West and how Ennio Morricone was influenced by a symphony of metal ladders.
In the latest edition of Pitch Battle, Gavia Baker-Whitelaw pitches a novel called Swordspoint to a panel of movie insiders, Lizzie Francke, Rowan Woods and Clare Binns. They decide whether Ellen Kushner's book is a suitable case for the movie treatment.