Main content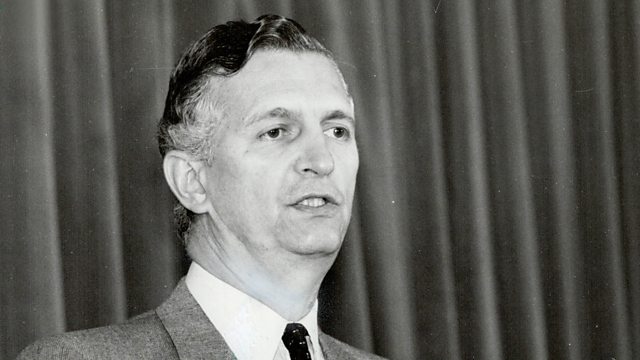 Edward Seaga, Binyavanga Wainaina, Mary Stopes-Roe, Gloria Schiff, Dr John
Julian Worricker on the Jamaican politician Edward Seaga, Kenyan writer Binyavanga Wainaina, archivist Mary Stopes-Roe, fashion editor Gloria Schiff, award-winning singer Dr John.
Pictured: Edward Seaga
Julian Worricker on:
The Jamaican politician, Edward Seaga, who led his country as prime minister throughout the 1980s
Binyavanga Wainaina, one of Kenya's most prominent writers and LGBTQ activists
The Vogue fashion editor and Manhattan socialite, Gloria Schiff
Archivist, Mary Stopes-Roe, daughter of the bouncing bomb developer Barnes Wallis
And the Grammy Award-winning, New Orleans born singer, Dr John.
Interviewed guest: David Katz
Interviewed guest: Ellah Wakatama Allfrey
Interviewed guest: Jenny Guinness
Producer: Neil George
Archive clips from: International Profile, Radio 4 20/11/1987; The World Tonight, Radio 4 17/12/1976; BBC Sound Archive, Jamaican Labour Party Victory 03/11/1980; One Day I Will Write About This Place by Binyavanga Wainaina, read by Freddy Macha, Radio 4 07/11/2011; HardTalk, BBC World Service 21/02/2014; Regional Extra, Radio 4 16/04/1968; Interview with Mary Stopes-Roe, University of Huddersfield Research 19/07/2013; The First Time With Dr John, 6 Music 22/01/2018.
Edward Seaga
Born 28 May 1930; died 28 May 2019, aged 89.
Last Word spoke to David Katz, specialist on Jamaican history and music.
Binyavanga Wainaina
Born 18 January 1971; died 21 May 2019, aged 48.
Last Word spoke to his friend, writer Ellah Wakatama Allfrey.
Mary Stopes-Roe
Born 7 October 1927; died 10 May 2019, aged 91.
Gloria Schiff
Born 31 May 1928; died 2 May 2019, aged 90.
Last Word spoke to Jenny Guinness, former Vogue cover girl. 
Dr John
Born 21 November 1941; died 6 June 2019, aged 77.