Main content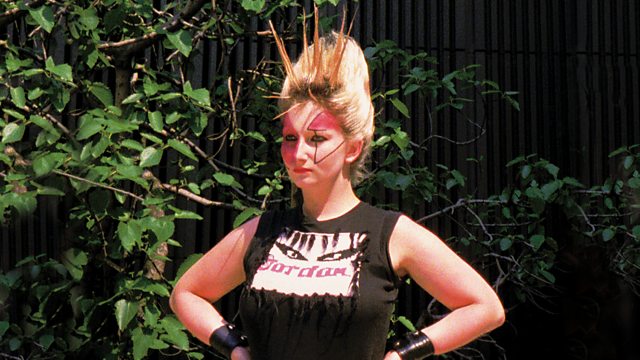 With Jordan Mooney
She was the face of punk, performed with the Pistols and managed Adam Ant. Jordan Mooney is the embodiment of punk defiance and discusses her life in today's 3 Minute Epiphany.
A key part of the punk movement, Jordan became iconic initially whilst working at McLaren and Westwood's Sex shop on the King's Road and was part of the original Pistols entourage and appeared on stage with them regularly. Her defiant look was the embodiment of punk that the Sex shop emulated.
She went on to manage and perform with Adam And The Ants in 77/78 and perform the role of Britannia in Derek Jarman's Jubilee, hanging out with Bowie and Warhol along the way.
She has been a veterinary nurse for 36 years after overcoming intense personal struggles in the early Eighties.
Jordan explores her incredible life in her recently published her autobiography 'Defying Gravity' which sold out as soon as it hit the shelves and had an immediate reprint.