Main content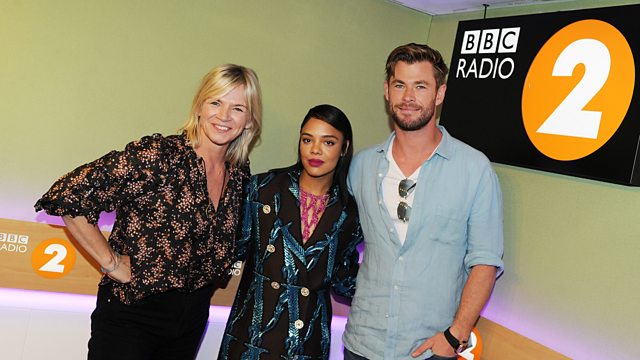 Chris Hemsworth, Tessa Thompson and Katie Derham
Chris Hemsworth and Tessa Thompson chat to Zoe about the new Men In Black film. Zoe invites a queen of the Proms, Katie Derham to play Hit, Miss Or Maybe with the latest releases.
Wake up and embrace the day with Zoe Ball! Chris Hemsworth and Tessa Thompson chat to Zoe about working together on Men In Black: International. Zoe invites Katie Derham to play Hit, Miss Or Maybe with the hottest music right now.
Zoe announces the first two acts who are performing at Radio 2's Festival in a Day in Hyde Park; Clean Bandit and Simply Red. Zoe chats to Mick Hucknall about how he feels about being the first act on stage and hints at working on a new Simply Red album and tour!
Along with Tina Daheley on news, Jules Lang on travel and Mike Williams on sport, she and the team have the best start to your morning. With celeb guests, quizzes, headlines, tunes chosen by listeners, and more music that you can shake a glitterball at!
Mike chats to Dietmar Hamann as he reflects on Liverpool's win at the weeknd.There's also weather with Carol Kirkwood and a daily Pause For Thought from Senior Rabbi Julia Neuberger, as Zoe entertains the nation with fun for the family!
Pause For Thought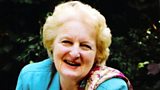 From Julia Neuberger Senior Rabbi at the West London Synagogue: 
This coming weekend we celebrate Shavuot, Pentecost, a festival which marks the giving of the law on Mount Sinai. It's a gorgeous time- the synagogue is decked out with flowers, we put rose petals on the floor for the tiny children to dance on- releasing the sweet smell of the law, the Torah, and, because it's also a harvest festival, we eat dairy foods, especially cheesecake. At my old synagogue we even held a cheesecake making competition, with people almost coming to blows over whether it should have a biscuit or pastry base, or even a base at all, whether you should use curd cheese or cream cheese, whether it should be flavoured with lemon or vanilla, and whether it's better topped with soft fruit. 
It may be a dairy festival, but I really don't think they had cheesecake- with or without a base- in the Sinai desert. But it isn't only about flowers and cake. It's about celebrating revelation itself. We read the Ten Commandments. We hold a prayer shawl over those who are reading from the Torah scroll, as if for a wedding canopy, marking the marriage of the people of Israel with Torah, God's law. And we stay up all night- at least some of us do- studying. In previous years, Shavuot- Pentecost- has coincided with Ramadan, and we've held an iftar at the synagogue, and welcomed our Muslim friends. 
Our studying has involved both Torah and Koran, and sharing food together has brought us much closer together. I will really miss the iftar this year, as Ramadan will be over. It made our night of study, and it made everyone think. Shavuot celebrates the giving of the law. It also celebrates human beings, the Israelites, accepting the law and with it the implication that we have to think and use our brains. A synagogue iftar, Jews and Muslims together, eating together, studying together, made us all think- and that's the best message of this festival, cheesecake and flowers notwithstanding.