Main content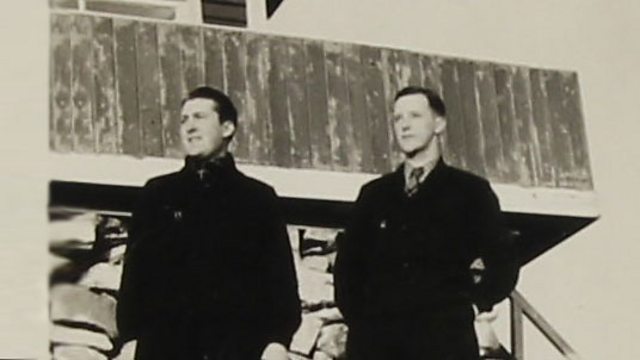 Stevedores, Spies and Garngad Riots
Susan Morrison uncovers the secret ops of WWII double agents, the Garngad riots and the story of African American artist Ashley Bryan whose segregated battalion trained in Glasgow.
Susan Morrison looks back on 75 years since the D-Day landing with the story of Norweigan double agents 'Mutt' and 'Jeff' (a.k.a John Moe and Tor Glad) whose bravery and deception helped divert Nazi troops from the beaches in France as part of Operation Fortitude North during the Second World War. Reader in History at the University of Liverpool Dr Andrew Davies takes Susan through the mean streets of 1930's Garngad in Glasgow, and tells of the injustice faced by residents who testified against the police - in particular a police chief so renowned he was dubbed 'Hitler' - after riots took hold of their neighbourhood. Linda Connor, whose grandmother was a witness to the riots and was subsequently imprisoned for six months due to perjury, recounts the impact the ruling had on the families at that time. And Tomiwa Folorunso chats to the award winning author, illustrator, poet and puppeteer Ashley Bryan about his experience as an African American artist in a segregated army unit in wartime Glasgow, before braving the devastating bombings on Omaha Beach.
Dr Claire M. Hubbard-Hall, Senior Lecturer in History at Bishop Grosseteste University.
Clips