Main content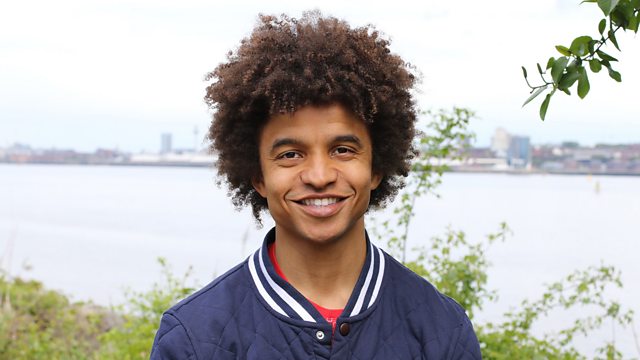 Brathay Trust
Radzi Chinyanganya presents this month's Lifeline appeal on behalf of Brathay Trust, a charity offering programmes to vulnerable young people to inspire them to make positive changes to their lives.
Brathay Trust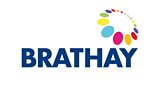 Brathay Trust works with young people in their communities and at our residential centres in the Lake District. Many of them are vulnerable; lacking the confidence to find work or training, managing the transition from living in care to independence, risking exploitation in unhealthy relationships, experiencing bereavement. All of them need support and inspiration to move on and fulfil their potential.
Our work in the community either brings young people together in groups to learn and support each other or provides them with one-to-one support to turn their lives around. Our residential courses give young people the chance to challenge themselves, reflect on their lives and see themselves in a new light. We start from a belief that all young people have their own strengths and that taking the following steps can transform their lives:
Become self-aware and aware of your situation
Realise you've got choices and that you can take control of your life
Start taking action to make positive changes for yourself and others
The more young people we can reach, the more difference we can make. Could you help us change lives?
Radzi Chinyanganya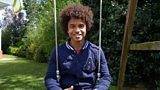 It's great to be backing this appeal for Brathay Trust and supporting young people because some of us are luckier than others with the start we get in life and the difficulties we face. Growing up in Wolverhampton I know there are some communities where there are real barriers to young people trying to build a positive future.
Unfortunately lots of young people in the UK face challenges - they lack confidence or opportunities, have got poor mental health or are putting themselves in risky situations. However, many of them are able to turn their lives around if they can just get the right support.
This is where Brathay Trust can help. They believe all young people have something to offer but they sometimes need support to become aware of what their options are, make positive choices and move forward.
I've seen the difference Brathay makes to young people. By making a donation today, you can help more young people move on, make changes and reach their potential.
Poppy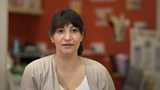 Poppy had a happy childhood but as a teenager started hanging out with people who weren't good for her. She would run away, in some cases disappearing for weeks, misused alcohol and drugs and ended up homeless for a while. When she was 17 Poppy fell pregnant and had her daughter but was still on a downward spiral and decided that her daughter would have a better life if she lived with her Mum. In 2017 she became pregnant with her son and she knew her life had to change. She joined a Brathay programme which helps families and was supported to be a more confident parent. She's given one-to-one support by Brathay and is feeling positive about the future.
She has now started college, is looking after her son Jamie and is in regular contact with her daughter.  Her Brathay key worker, Vikki, keeps her moving forward by encouraging her to make decisions for herself and reminding her how far she's come.
Laura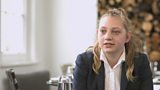 Laura's life suddenly changed when problems at home meant she had to move to a refuge with her Mum and siblings. In the same year she lost two of her grandparents.  The shock of these events caused her lose confidence. She tried to start college but couldn't cope and left; abandoning her dream to train as a midwife.
Fortunately Laura was offered a place on a Brathay project which supports young people into employment or training. The combination of meeting other young people in similar situations, getting involved in activities to boost her confidence and taking the big step of leaving her family to go on a residential trip had a huge impact on Laura. As part of the project she also went on a work placement at a local hotel where she made a great impression. Laura was given an apprenticeship by the hotel and is still working there having won awards and gained qualifications along the way. She has a bright future ahead.
Callum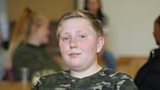 Callum was very close to his Nanna, Margaret, they spent time together baking and going on outings. In 2017 Margaret was diagnosed with terminal cancer which hit Callum hard. Callum and his Mum initially helped to care for her at home before she went into St Luke's Hospice. While she was there, Callum was invited to join the Time 4 You project run at the hospice by Brathay. It brings together young people affected by terminal illness and bereavement to have fun together and make friends.
Margaret loved knowing that Callum was taking part in the project and meeting other children in the same situation to him. He believes he'd have found it more difficult to deal with Margaret's death if hadn't had the group's support.
Credits
| Role | Contributor |
| --- | --- |
| Presenter | Radzi Chinyanganya |
| Series Producer | Hardeep Giani |
| Director | Charlotte Denton |
| Executive Producer | Sandy Smith |