Main content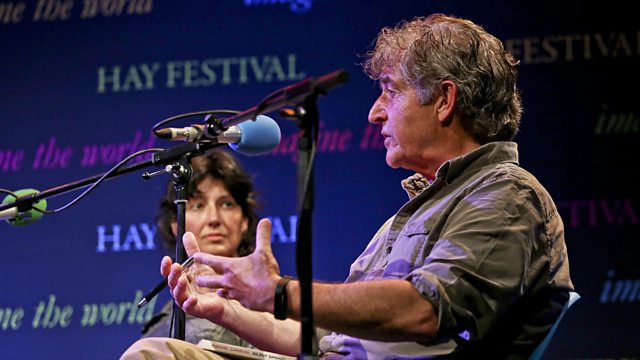 Landmark: Rachel Carson's Silent Spring
Tony Juniper, Emily Shuckburgh, Dieter Helm and Kapka Kassabova join Rana Mitter in the BBC tent at the Hay Festival to look at the environmental movement past and present.
Rachel Carson's passionate book, Silent Spring, first published in 1962 is said to be the work which launched the environmental movement. But how does it speak to us now?
For a recording of Free Thinking's Cultural Landmark series at the 2019 Hay Festival, presenter Rana Mitter was joined by guests Tony Juniper, Emily Shuckburgh, Dieter Helm and Kapka Kassabova.
Tony Juniper is a campaigner, sustainability adviser and writer of work including Saving Planet Earth and How many lightbulbs does it take to change a planet?
Emily Shuckburgh is a climate scientist and mathematician at the British Antarctic Survey and the co-author (with the Prince of Wales and Tony Juniper) of the Ladybird Book on Climate Change.
Dieter Helm is an economist specialising in utilities, regulation and the environment. His recent books include Burn Out: the Endgame for Fossil Fuels, The Carbon Crunch, Nature in the Balance and Natural Capital: Valuing the Planet.
Kapka Kassabova is a novelist, poet and journalist whose work includes Border,, Someone else's life and Villa Pacifica. You can hear her talking to Free Thinking about winning the Nayef Al-Rodhan Prize for Global Cultural Understanding here https://bbc.in/2TsFZ51
You might be interested in our playlist Green Thinking on the Free Thinking programme website https://www.bbc.co.uk/programmes/p07zg0r2
You can also find a collection of all the discussions of Landmarks of culture as a playlist on the Free Thinking website / and available to download as BBC Arts&Ideas podcasts https://bbc.in/2Jw9y5Q
Producer: Fiona McLean
Last on
Rana Mitter hosts a debate at Hay Festival about the rise of the environmental movement
Broadcasts

Featured in...
New thinking on the environment

Creativity, performance, debate

Key films, books, TV, plays, art: 1001 Nights – 2001 A Space Odyssey, Jane Austen - Jaws