Main content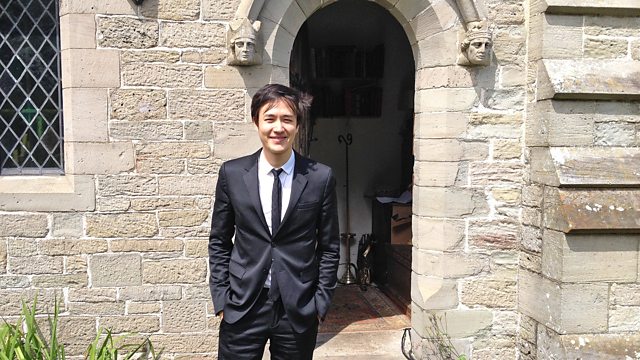 Ravel Plus: Louis Schwizgebel
Sarah Walker presents Ravel Plus performed by pianist Louis Schwizgebel at the 2019 Hay Festival, including works by Debussy, Mussorgsky and Ravel.
Sarah Walker presents Ravel Plus, with music performed by the pianist Louis Schwizgebel, recorded at St Mary's Church, Hay-on-Wye, during the 2019 Hay Festival. The concert comprises a selection of music including the monumental Pictures from an Exhibition by Modest Mussorgsky. The architect, designer and painter Viktor Hartmann had died in 1873, and soon after a memorial exhibition of his watercolours and drawings was mounted. Mussorgsky composed his Pictures from an Exhibition the following year, taking works by Hartmann as the inspiration behind individual movements. Also in the concert is music by Ravel and Debussy.
The 2019 Hay Festival lunchtime concert series also celebrates the 20th anniversary of Radio 3's New Generation Artists scheme, which nurtures and promotes some of the world's finest young musicians at the start of their international careers. Throughout the week there'll be performances by both current and former BBC New Generation Artists.
Louis Schwizgebel, piano
Maurice Ravel: Gaspard de la nuit (Ondine)
Claude Debussy: L'isle joyeuse
Modest Mussorgsky: Pictures from an Exhibition
Produced by Luke Whitlock