Main content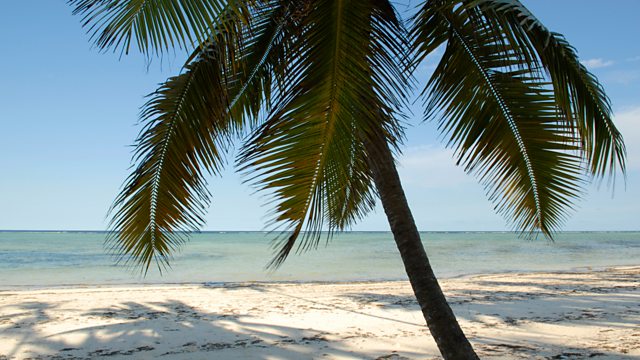 Robinson Crusoe Road Trip
Daniel Defoe's Robinson Crusoe is 300 years old and its themes and images run deep in our culture. What future for this novel of slavery and imperialism? Emma Smith investigates.
It's exactly 300 years since Daniel Defoe published Robinson Crusoe on April 25th 1719. Never out of print, the novel's themes and images go deep into our culture, from Karl Marx and James Joyce to Desert Island Discs and Love Island. Emma Smith sets off on a road-trip to trace its popularity across the centuries but also to ask whether Defoe's defence of slavery makes it too unpalatable a read today. Might this be the end of the road for Robinson Crusoe?
She's delighted to discovers a fabulous read, the intriguing suggestion of a more radical novel-that-might-have-been, and huge potential for a rewrite.
Emma traces the story across seven versions and their readers, from the first edition in the British Library to a children's spin-off. She talks to scholars Alan Downie, Nicholas Seager and Judith Buchanan, and novelists Jane Gardam and Jasmine Richards.
She visits the London haunts of Charles Gildon the envious hack who wrote a vitriolic satire; to Cherryburn in Northumberland, where the young Thomas Bewick ran naked across the fell in imitation of the "savages"; and to Kent to meet Jane Gardam, author of Crusoe's Daughter.
But it is at the Crusoe Collection at Reading University that Emma has her greatest insight. In the company of scholar Rebecca Bullard and writer Jasmine Richards, who is also the founder of a Storymix, which develops inclusive stories for children, she hears what a future Crusoe might be like, but is also won over by a counter-factual argument that Defoe might have expedited the abolition of slavery if only he had created a different relationship between Crusoe and Friday.
Presenter: Emma Smith (Professor of Shakespeare Studies at Oxford and author of This is Shakespeare)
Producer: Beaty Rubens
Last on
Broadcasts