Main content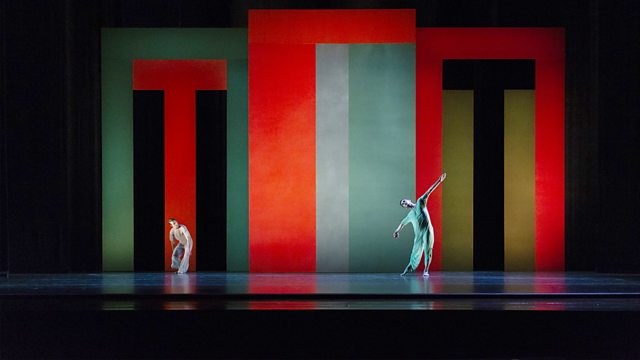 Music heard so deeply that it is not heard at all
Tom meets conductor Santtu-Matias Rouvali. Also, how much do conductors earn? Plus, composer Kaija Saariaho on her piece, a collaboration with dance and painting, inspired by TS Eliot.
Tom meets young Finnish maestro Santtu-Matias Rouvali, of the "wild and whirling" arms, chief conductor of the Gothenburg Symphony, who's just been announced as the Philharmonia Orchestra's Principal Conductor in London.
How much is it worth spending on classical music? Music Matters investigates the salaries of the conductors, both male and female.
Celebrated Finnish composer Kaija Saariaho is one of the artists responding to TS Eliot's 'Four Quartets', a masterwork set of poems reflecting on time and its passing (pictured). Her live score accompanies visionary choreography by Pam Tanowitz as well as paintings and images by Brice Marden, in a compelling show blending all Arts on stage, seen this month at London's Barbican Centre.
And what does the Royal Opera House losing its appeal in the case of their viola player Christopher Goldscheider's hearing, irretrievably damaged at work, mean for the orchestral world in the UK?
Photo credit: Maria Baranova