Main content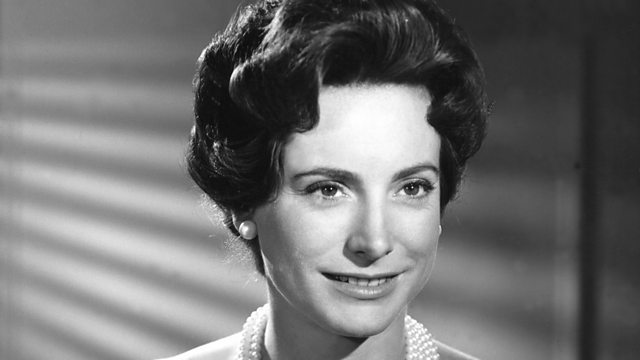 Professor Murray Gell-Mann, Nan Winton, James McCord, Gregory Gray
Matthew Bannister on physicist Murray Gell-Mann, newsreader Nan Winton, CIA agent James McCord and singer Gregory Gray.
Pictured: Nan Winton
Matthew Bannister on
Murray Gell-Mann, the American physicist who won the Nobel Prize for his work on the theory of elementary particles. He coined the name "quarks" for the fundamental building blocks of matter.
Nan Winton, the first woman to read the TV news on the BBC. She faced discrimination in the male-dominated BBC newsroom.
James McCord, the CIA agent who was involved in the Bay of Pigs and the Watergate break in.
Gregory Gray, the Irish singer who went from boy band to cult musician.
Interviewed guest: Professor Geoffrey West
Interviewed guest: Graham Farmelo
Interviewed guest: Tina Ellen Lee
Interviewed guest: Maggie Brown
Interviewed guest: Michael Carlson
Interviewed guest: Tom Robinson
Interviewed guest: Noel McLaughlin
Producer: Neil George
Archive clips from: The Key To The Universe: The Search For The Laws Of Creation, BBC Two 27/01/1977; Horizon, BBC Two 25/07/1964; Panorama, BBC One 21/09/1959; Panorama, BBC One 09/03/1959; Arena, BBC Two 15/03/1997; U.S. Senate Select Committee On The Watergate Affair, BBC Sound Archive 18/05/1973; Watergate: Inside The Scandal That Took Down A Presidency, ABC News 17/06/2017.
Professor Murray Gell-Mann
Born 15 September 1929; died 24 May 2019, aged 89.
Last Word spoke to his friend and colleague Professor Geoffrey West, and science writer Graham Farmelo.
Nan Winton
Born 6 November 1925; died 11 May 2019, aged 93.
Last Word spoke to her daughter Tina Ellen Lee and Maggie Brown, media journalist and historian.
James McCord
Born 26 January 1924; died 15 June 2017, aged 93.
Last Word spoke to American affairs commentator Michael Carlson.
Gregory Gray
Born 20 May 1959; died 25 April 2019, aged 59.
Last Word spoke to musician and presenter Tom Robinson and music writer Noel McLaughlin.