Main content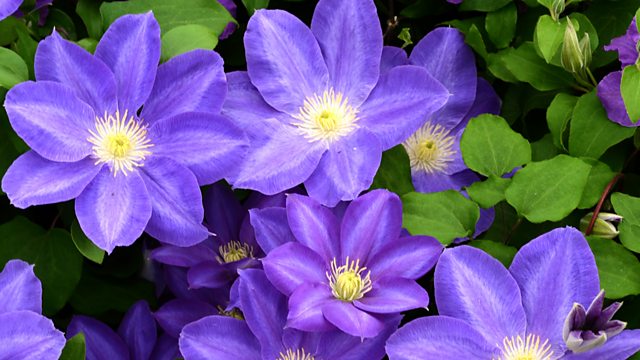 Tyneside
Kathy Clugston hosts the horticultural panel show from Tyneside.
Kathy Clugston hosts the horticultural panel show from Tyneside. Matt Biggs, Pippa Greenwood and James Wong are on hand to answer the horticultural queries.
The panel discuss the best planters to grow, what variety of fruit trees would grow best in the North-East, and how to get rid of Mouse-ear chickweed.
They also offer suggestions on the best climbers are for an old apple tree, what the best alternatives are for artificial grass and give hedging suggestions for an allotment boundary.
Peter Gibbs is at RHS Wisley to talk to their Chief Horticultural Advisor Guy Barter to discuss low maintenance lawn options and the rise in popularity of artificial grass.
Produced by Hannah Newton
Assistant Producer: Rosie Merotra
A Somethin' Else production for BBC Radio 4
Fact Sheet
Q – I planted two identical Silver Birch (Betula Pendula) trees. Three years later they are both healthy, but one has grown significantly more in height than the other. Is there anything I can do to encourage the growth of the smaller one?
James – Because they are so closely planted there could be competition between the one with the upper hand is causing the detriment of the other. Or root constriction from what is under the soil.
Pippa – Or one has not been able to get enough moisture than the other. Could be encouraged by more moisture when it gets dry and perhaps a bit of food. But they probably won't be identical.
Q – My daughter has brought 3 rectangular planters – 150 x32x 33cm (59 x 12.5 x 13 inches) for a North facing fence and is looking to me for ideas of what to plant – any help?
James – If it is a sheltered spot I would recommend Trachelospermum Jasminoides (Star Jasmine).
Matt – Cobaea Scandens (cup and saucer vine) , Cobaea Pringlei  or Eccremocarpus Scaber (Chilean glory flower).
Q – Which variety of fruit tree would the panel recommend to grow in the North-East?
Matt – Late flowering trees such as apples like 'Court Pendu Plat' or varieties which are disease resistant and dual purpose such as James Grieve. Peaches need to be grown in a south facing spot or a greenhouse. Also Redcurrants and Gooseberries which like cooler climates.
James – Sea buckthorn (Hippophae) which grows in large parts of the northern hemisphere. Also, Japanese quince (Chaenomeles Speciosa) which are usually only grown ornamentally in the UK. You could also try a Sour Cherry (Prunus Cerasus), or Elder (Sambucus Nigra) which you can grow for the flowers which you can also use in the cooking.
Pippa – Go to a local fruit tree specialist as they will have the varieties which will do well in your area.
Alternatives for artificial grass:
James – Moss, Pratia.
Q – How do I get rid of Mouse-ear chickweed (Cerastium) from the lawn?
Pippa – Physical removal – will need to re-soil and re-seed.
Q – Suggestions for climbers to go into an old apple tree which is 15ft high (4.5 m) with a 12ft (3.65) spread.
Matt – Plant the climber on the edge of the crown rather than on the base so as not to overburden the tree. Plant on the side of prevailing wind. Climbing roses, Clematis montana, honeysuckles (Lonicera).
James – Jasminum polyanthum (Many-flowered Jasmine)
Q – Hedging suggestions good for an allotment boundary – must be secure, delight to the senses, good for birdlife, cheap to plant and maintain, able to cope with wind and occasional flooding.
Matt – Hawthorn hedge, or mix with native species.
James – Could add brambles, try Karaka black.
Q – What are the best Latin horticultural names to play hangman?
James – Malus niedzwetzkyana, Hibiscus rosa-sinensis
Matt – Tetrapanax papyrifer
Feature:
Creeping Jenny (Lysimachia Nummularia)
Low Growing Potentilla (Cinquefoil)