Main content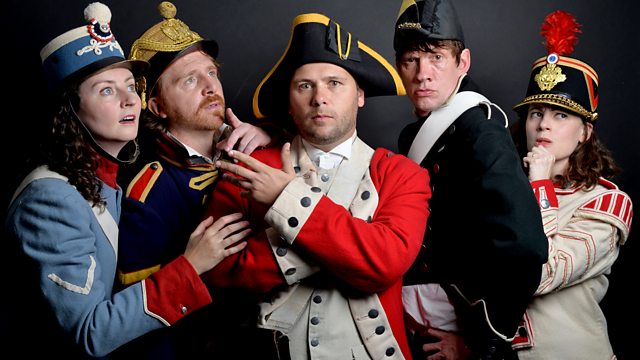 Episode 2
John Finnemore presents another edition of his multi-award-winning sketch show.
John Finnemore returns to Radio 4 with an eighth series of his multi-award-winning sketch show, joined by his regular ensemble cast of Margaret Cabourn-Smith, Simon Kane, Lawry Lewin and Carrie Quinlan.
We don't know much about this episode, but it contains some merry names, an epiphany, and, well... since you ask him for a story of the biter bit...
John Finnemore's Souvenir Programme was described by The Radio Times as "the best sketch show in years, on television or radio", and by The Daily Telegraph as "funny enough to make even the surliest cat laugh". Already the winner of a Radio Academy Silver Award and a Broadcasting Press Guild award, this year Souvenir Programme won its second BBC Audio Drama award.
Written by and starring John Finnemore
Cast: Margaret Cabourn-Smith, Simon Kane, Lawry Lewin, Carrie Quinlan
Production Coordinator: Beverly Tagg
Producer: Ed Morrish
A BBC Studios production