Main content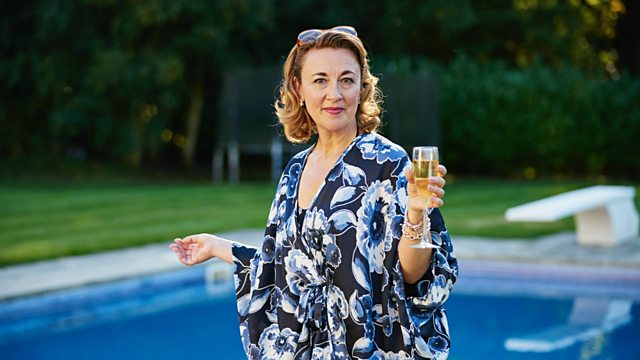 What's so funny about socially aspiring women?
Why are women social climbers so often the butt of jokes in British sitcoms? Also, why are there so few men in childcare? Plus Jo Miller, outgoing chief exec of Doncaster Council.
The third and final series of Mum is currently airing on BBC2 and Pauline is proving to be as terrifyingly class-conscious as ever. Why do so many British sitcoms and novels centre around women who are obsessed with status? From Margot in The Good Life to Hyacinth Bucket, from Mrs Bennett to Becky Sharp - why are so many of our iconic female characters shameless social climbers? Jenni talks to television critic Julia Raeside and journalist and critic Alex Clark.
Jenni speaks to Jo Miller as she steps down from one of the most high-profile local government jobs in the UK. Jo was appointed Chief Executive of Doncaster Council by central Government in 2012, when the Council was officially a "failing" local authority. Jo's turnaround strategy has brought in investment of £2 billion and the town is now in the UK's top ten for growth. How did she achieve this and why is she leaving?
A report by Lancaster University and Fatherhood Institute earlier this year states that the number of men working in early years childcare is just 2%, a figure which has not changed for decades. What can be done to attract more men into the career? And, for those working in the sector already, what is the reaction from parents to having a man working with young children?
Nearly 2,000 domestic abuse survivors iare being put at risk of homelessness because local authority rules state they aren't vulnerable enough, according to a new report published by the All Party Parliamentary Group for Ending Homelessness. The research and funding was carried out by Crisis, the national charity for homeless people.
Presenter: Jenni Murray
Producer: Laura Northedge
Interviewed Guest: Alex Clark
Interviewed Guest: Julia Raeside
Interviewed Guest: Jo Miller
Interviewed Guest: Rebecca Pritchard