Main content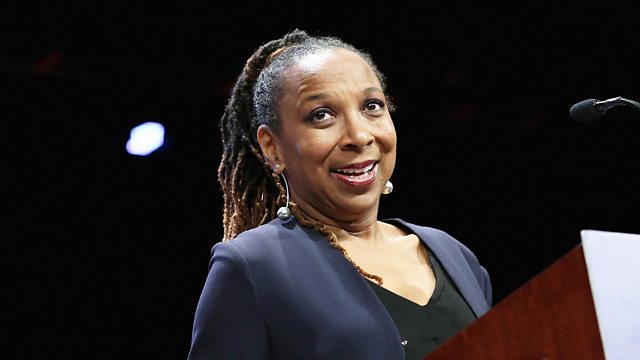 Kimberlé Crenshaw and Intersectionality at 30, and Bishop of London Sarah Mullally
Kimberlé Crenshaw on Intersectionality, Bishop of London Sarah Mullally, novelist Sarah Ladipo Manyika, plus advice for young people coming out to their parents.
Intersectionality at 30. In 1989 Kimberlé Crenshaw Professor of Law at Columbia University and UCLA coined the term Intersectionality. It recognises that race and gender discrimination can work together simultaneously, along with other factors like class, disability, ethnicity, sexual orientation, age, religion, and more. Kimberlé Crenshaw joins Tina Daheley with Phyll Opoku-Gyimah, Head of Equalities and Learning at Public and Commercial Services Union and Co-founder of UK Black Pride to explain how the term has developed, how it has been misunderstood and why it's important.
Sarah Mullally was installed as the Bishop of London one year ago making her the Church of England's most senior woman and the first female Bishop of London. Before being ordained she was UK Chief Nursing Officer having spent the early years of her career as a nurse specialising in cancer care. She talks about her work serving more than 400 London parishes and her new role as Dean of Her Majesty's Chapels Royal.
Sarah Ladip Manyika's debut novel In Dependence is a set text in the US and Zimbabwe and has sold over three million copies. It's a story of love and friendship over four decades and has been re-released on the tenth anniversary of its publication. Sarah speaks to Tina about the enduring appeal of her novel.
What's it like to come out to your parents? How do you prepare? What if it all goes wrong? Tina speaks to Amelia Abraham, author of "Queer Intentions,' her step-mum Tessa and YouTuber Riyadh Khalaf, author Yay! You're Gay! Now What?
Presenter: Tina Daheley
Producer: Caroline Donne
Interviewed guest: Kimberlé Crenshaw
Interviewed guest: Phyll Opoku-Gyimah
Interviewed guest: Sarah Mullally
Interviewed guest: Amelia Abraham
Interviewed guest: Tessa Abraham
Interviewed guest: Riyadh Khalaf