Main content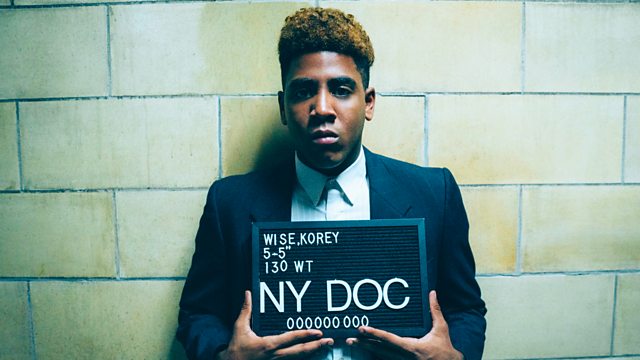 Memoir of War, King Hedley II, Gerald Murnane, Leonardo Da Vinci, When They See Us
French film Memoir of War, King Hedley II at Theatre Royal Stratford East, Gerald Murnane: A Season on Earth, Leonardo Da Vinci at Queen's Gallery, When They See Us on Netflix
Memoir Of War,based on Marguerite Duras's book "La Douleur" is set in Occupied France. Critical opinion has varied widely from 'dreadful' and 'empty' to 'masterpiece'. What will our reviewers make of it?
King Hedley II starring Lenny Henry, has opened at the Theatre Royal Stratford East
Gerald Murnane's novel A Season On Earth tells the tale of a lustful teenager in Melbourne in the 1950s. It was originally published in 1976 and is now reissued as was originally intended; with two previously unseen new chapters
Marking the 500th anniversary of the death of Leonardo da Vinci, The Queen's Gallery at Buckingham palace brings together more than 200 of his drawings from the Royal Collection, forming the largest exhibition of Leonardo's work in over 65 years.
When They See Us is a new series beginning on Netflix. Directed by Ava DuVernay which tells the true story of the 1989 Central Park Jogger case in which five juvenile males – four African-American and one Hispanic – were convicted of the crimes. They spent time in jail and were eventually cleared 25 years later
Tom Sutcliffe's guests are Laura Freeman, Jim White and Lynn Shepherd. The producer is Oliver Jones
Podcast Extra recommendations:
Jim: Free Solo and Dawn Wall
Laura: Barbara Hepworth/Ben Nicholson at Hazlitt Holland-Hibbert Gallery
Lynn: Don Giovanni at Garsington Opera
Tom: BBC podcast Shreds
Last on
Memoir of War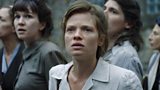 Memoir of War is on limited release, certificate 12A
King Hedley II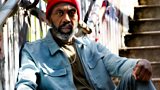 King Hedley II is at Theatre Royal Stratford East until 15 June.
When They See Us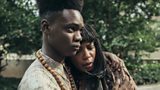 When They See Us is on Netflix from 31 May
Gerald Murnane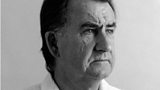 Gerald Murnane's A Season On Earth is published by Text.
Image: Ian Hill
Leonardo da Vinci: A Life in Drawing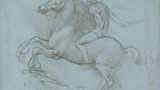 Leonardo da Vinci: A Life in Drawing is at the Queen's Gallery Buckingham Palace until 13 October. 
Image: courtesy Royal Collection Trust
Broadcast

Subscribe to the Saturday Review podcast
Podcast
Sharp, critical discussion of the week's cultural events, with Tom Sutcliffe and guests