Main content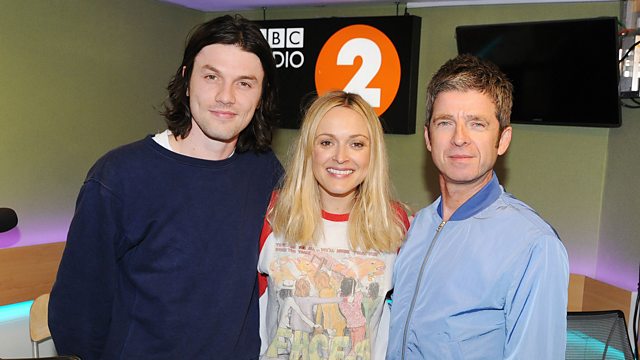 Fearne Cotton sits in
Noel Gallagher joins Fearne Cotton to chat about his new EP Black Star Dancing, plus there's live music in the studio from James Bay.
Noel Gallagher joins Fearne Cotton for a star-studded breakfast to talk about his new High Flying Birds EP called Black Star Dancing. Plus James Bay performs live in the studio, including a very impressive Oasis cover!
Along with Katharine Cracknell on news, Richie Anderson on travel and Mike Williams on sport, Fearne and the team have the best start to your morning. With celeb guests, quizzes, headlines, tunes chosen by listeners and more music than you can shake a glitterball at!
Former Spurs and Liverpool midfielder Danny Murphy drops by to preview the Champions League Final, there's also a weather update from Sarah Keith-Lucas, a Pause For Thought from comedian and writer Paul Kerensa and listeners on the line as Fearne entertains the nation with fun for the family!
Pause For Thought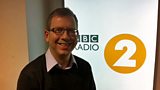 From comedian & writer Paul Kerensa: 
I've finally caught up with Game of Thrones. No spoilers here, but it's fair to say some have been slightly critical of the final season's pace, decisions, and, well, just the fact that it's ending probably, not in a way they'd like. Perhaps we just don't like endings. With my TV-writing hat on, I ran a recent workshop for the BBC Writers' Room. We discussed how we love midway surprises: good characters choose bad, bad characters triumph. 
No hero too good, no villain so irredeemable – everyone's in the middle. But endings are tricky. The fun and games – the reason we watch – are done with. We explored at the workshop the problems of tying up a story, especially an epic tale when characters have to choose a side. The end has characters less shades of grey, more black and white, good v evil. Perhaps the best TV endings just stop, catching us off-guard. 
From The Sopranos to Breaking Bad to Noel's House Party, the fun and games and flawed heroes continued till the final credits. Then again what do I know? I write sitcoms, oh and a few years ago the BBC Music Awards with Fearne Cotton – remember that? We solved the narrative ending problem by having someone who knows how to close the show - Robbie Williams. In real life, we often don't talk about our endings. The day after that workshop, I was doing a stand-up show for hospital staff, for 'Dying Matters' week: an initiative to get us talking about our own finales – from planning the practical bits, to supporting those who grieve. 
As a comedian, I've died before, though as a Christian, I look forward to the next gig. Whatever we believe comes next, I reckon if we plan our endings well, we can benefit others, from donating organs, to tying up loose ends. Like our binge-watches, we don't like to think it'll end – we just enjoy it when it's on. We're all lead roles in our own stories, none of us purely heroic, none irredeemably villainous. But if we plant the seeds in season 4 for how it'll end in season 8, our finales may mean so much more. At least, until the spin-off, if there is one, on the other side.