Main content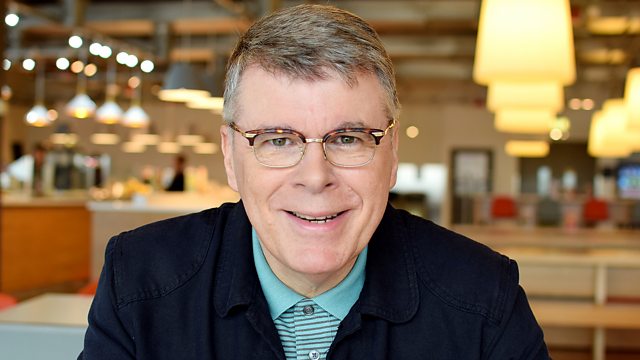 Air chèilidh tha Kevin Walker à Uibhist a Deas
Air chèilidh tha Kevin Walker à Uibhist a Deas, manaidsear riochdachaidh telebhisein. John Carmichael is joined by TV production manager Kevin Walker, from the Isle of South Uist.
Dà uair a thìde de chòmhradh agus ceòl air leth, còmhla ri Iain Mac'illeMhìcheil a' craoladh beò à Glaschu. An t-seachdain sa, 's e Kevin Walker a bhios na chuideachd. 'S ann à Uibhist a' Deas a tha e, ach tha e air a bhith a' fuireach ann an Glaschu airson 15 bliadhna. Chaidh e tro foghlam na Gàidhlig aig Sgoil Dhalabroig agus Sgoil Lionacleit, mus deach e dhan oilthigh airson cùrsa a dhèanamh ann an Ìnnleadaireachd. Às dèidh ceumnachadh ge-tà, thòisich Kevin ag obair anns na meadhanan. Tha e nise na mhanaidsear riochdachaidh ag obair air a cheann fhèin do chraoladairean leithid am BBC, BBC ALBA, Channel 4 agus National Geographic. Tha an obair sin ga thoirt fad is farsaing, eadar Los Angeles agus An Ruis.
Tha ùidh mhòr aig Kevin ann an ceòl, agus tha e na bhall den chòisir Connect Choir a bhios a seinn rock, pop agus soul. B' àbhaist dha cuideachd a bhith a' cluich na pìoba, agus bidh e a' tilleadh chun a sin ma tha partaidh a' dol!
Cluinnidh sinn a chuid seanchas, agus ceithir roghainnean ciùil pearsanta. Mar as àbhaist cuideachd, bidh measgachadh math de sheinneadairean is còmhlain aig Mac'illeMhìcheil fhèin dhuinn. Tha iad sin uile air an taghadh eadar Country, Americana is ceòl traidiseanta, le seann òrain agus feadhainn a tha buileach ùr air an clàradh.