Main content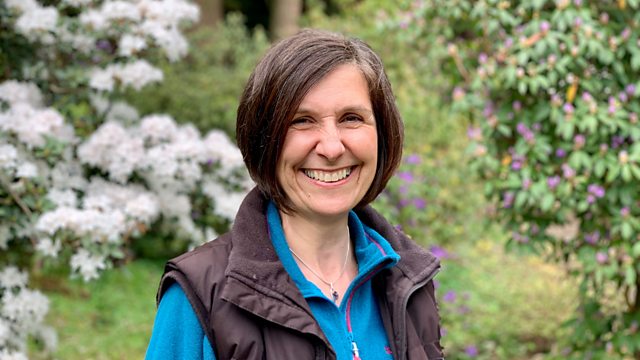 Biodiversity, Small Water Features and Strawberries
Why we should encourage biodiversity, how to create your own mini pond, simple tips on garden design and cooking with seasonal strawberries.
Nicola Singleton and the team help you make the most of your growing space, whatever shape and size it comes in, and inspire you with a weekly seasonal recipe.
This week they're in Munlochy on the Black Isle, visiting Old Allangrange, a garden that has just about everything – formal, wild, traditional and contemporary.
JayJay Gladwin, garden designer and owner of Old Allangrange, shares her passion for biodiversity, explains why some weeds are actively encouraged and talks about the work they're doing with local children who come to the garden.
This week's seasonal ingredient is strawberries but chef Graeme Pallister has his work cut out for him as he demonstrates a strawberry gazpacho to Gillian Russell!
Carole Baxter shows Helen Needham how to create a mini pond in your garden if you'd love a water feature but are short on space.
JayJay shares some simple garden design advice if you're refreshing the layout of your garden or have moved somewhere new.