Main content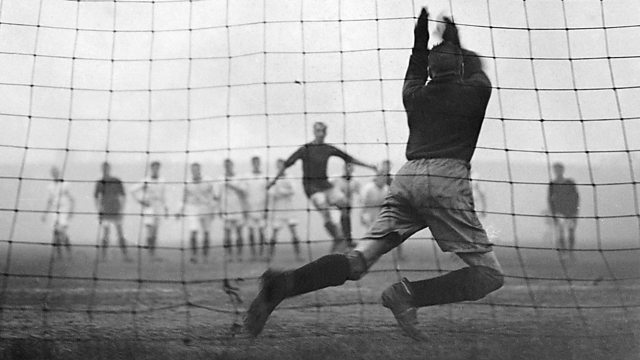 Edwin Pearce - The Night They Stole the FA Cup
4 Extra Debut. In September 1895, the FA Cup was stolen from a shop. In 1957 an old man confessed to his part in the robbery. Stars Neil Coker.
In 1895, Aston Villa won the FA Cup beating local rivals West Bromwich Albion. That same season, Villa lost the FA Cup, when it was stolen from the Birmingham shop where it was on display.
In Edwin Pearce's drama, Villa fan Wilf Rickard keeps getting himself into trouble, fighting with Albion supporters. After he's unsuccessful in trials for his beloved team, his uncle Joe has to battle to keep him on the straight and narrow...
Wilf ... Neil Coker
Ramsay/Hipkiss ... Terry Molloy
Rinder ... Tim Brierley
Darnley/Shillcock ... Edwin Richfield
Joe ... Roger Rowland
Doris ... Joyce Gibbs
Hodgetts ... Dave Mitty
Sargeant/ Rowbotham ... Geoff Searle
Cummings/Constable .... John Dixon
Cath .... Charlotte Martin
Nicker ... Mustlfa Dinson
Albert ... Richard Allenson
Director: Philip Martin.
First broadcast on BBC Radio 4 in 1987.