Main content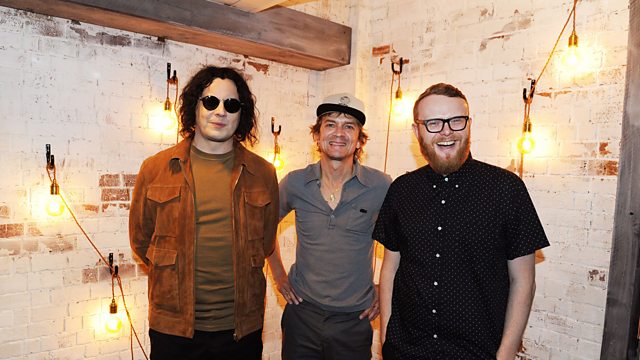 Huw Stephens with The Raconteurs
Huw is joined by Jack White and Brendan Benson of The Raconteurs, and features some live tracks especially recorded by the band for the show.
Huw has live music from The Raconteurs and is joined in conversation by Jack White and Brendan Benson from the band, ahead of the release of their 3rd album 'Help Us Stranger' - their first in 11 years. They recorded some live tracks especially for the show.
They formed in 2005. The band consists of Jack White (vocals, guitar), Brendan Benson (vocals, guitar), Jack Lawrence (bass guitar), and Patrick Keeler (drums). The debut album 'Broken Boy Soldiers' came out in 2006, followed by 'Consolers of the Lonely' 2 years later. They've been on an indefinite hiatus since then, and up till this point there was no real suggestion that they would get back together.
Plus your chance to help soundtrack a current news story in The National Anthem. Plus Huw brings the best new music, classic tracks, archive sessions and forgotten treasures.