Main content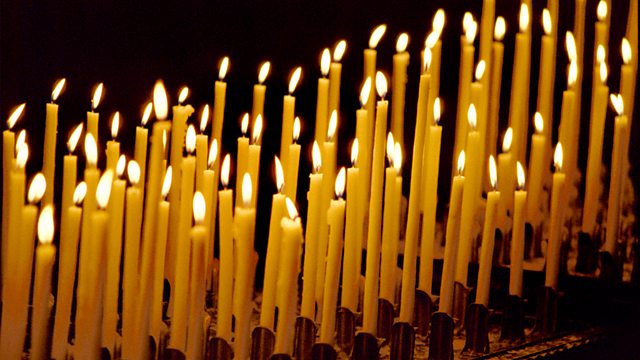 24/05/2019
A spiritual comment and prayer to start the day with Nichiren Buddhist Robert Harrap.
A spiritual comment and prayer to start the day with Nichiren Buddhist Robert Harrap.
Good morning.
At the heart of the Buddhist tradition is the question of suffering. Why do human beings suffer? What causes suffering? How can we experience the stages of life and not suffer, and even experience fulfilment and happiness? The Buddha saw that once we are alive the natural unfolding of life has many elements which can cause people to suffer. We get older, we and our loved ones become sick, people around us die and we become aware of our own mortality.
All of these are part of the process of life, but they often become the cause for concern and existential worry. The Buddha became enlightened, or awake, to the answers to those questions. He saw that while these natural processes happen to all of us, the question of whether or not they cause us to suffer depends on the state of our thought processes. In a teaching called the Nirvana Sutra, shared near the end of his own life, the Buddha taught that "one should become the master of one's mind rather than let one's mind master oneself." He meant that our mind has two aspects: the small, self-centred aspect which is focussed on short term and selfish goals, and a greater aspect which sees things from an enlightened perspective.
If I am dominated by my ego and my smaller self, then the merest ache or pain can be quite debilitating. But if I am able to master my mind and reveal my greater self, then even though I may be experiencing something which objectively is a cause for suffering, I am even able to help other people at the same time. And altruistic action to support and nurture others is a cause for even greater happiness in the future. May I try and master my mind today, and reveal my greater, more compassionate self.