Main content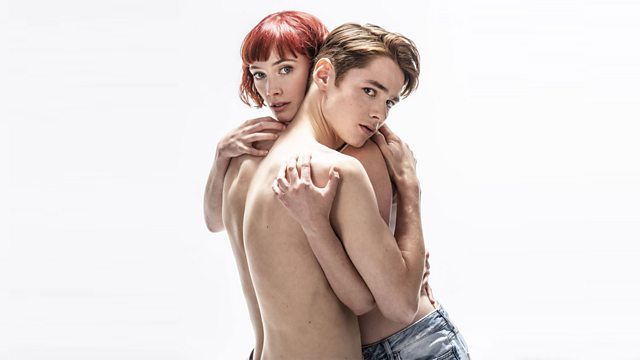 Matthew Bourne's Romeo and Juliet, Little Steven, Judith Kerr
John visits rehearsals for Matthew Bourne's new dance work, Romeo and Juliet, talking to the choreographer and his young cast. Plus guitarist Little Steven on his new album.
Matthew Bourne's new dance work Romeo + Juliet has a young cast featuring dozens of teenage dancers who auditioned to join his professional company. John talks to choreographer Matthew Bourne, Paris Fitzpatrick and Cordelia Braithwaite who play Romeo and Juliet, and two young dancers from Leicester, Megan Ferguson and Alexander Love.
Little Steven, or Stevie Van Zandt, is best known as the guitarist to Bruce Springsteen and a member of the E Street Band. As he releases Summer of Sorcery, the new album by his all-star band the Disciples of Soul, Little Steven discusses his own music, performing with The Boss, and his unexpected acting role The Sopranos.
The Tiger Who Came To Tea author Judith Kerr has died at the age of 95. Michael Rosen pays tribute and we hear John's recent interview with Judith at her home.
Presenter: John Wilson
Producer: Timothy Prosser
Romeo and Juliet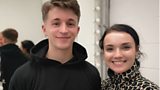 Matthew Bourne's Romeo + Juliet - New Adventures tour visits Bradford on 23 - 25 May 2019; 28 May - 01 June, Northampton; 04 - 08 June, Plymouth; 11 - 15 June, Salford; 18 - 22 June,  Cardiff; 07  - 31 August, London; 03 - 07 September, Norwich; 10 - 14 September, Birmingham; 17 - 21 September, Canterbury; 24 - 28 September, Southampton; 01 - 05 October,  Nottingham; 09 - 12 October 2019, Newcastle.
Open workshops for 14 - 19 year olds are held on 11 August 2019 Sadler's Wells, London.
Images:
Main image above: Cordelia Braithwaite as Juliet and Paris Fitzpatrick as Romeo in Matthew Bourne's Romeo+ Juliet- New Adventures
Image credit: Johan Persson
Image to the left: Alexander Love and Megan Ferguson, two members of the Romeo +Juliet young cast
Little Steven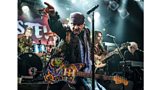 Little Steven and the Disciples of Souls' album Summer of Sorcery is out now.
Image: Steven Van Zandt
Little Steven and the Disciples of Soul perform in London on 24 May 2019; and at the Bearded Theory Festival, Catton Hall, Walton-on-Trent in Derbyshire on 26 May 2019.
Judith Kerr remembered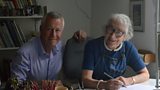 Image: John Wilson with the author and illustrator Judith Kerr in 2016.