Main content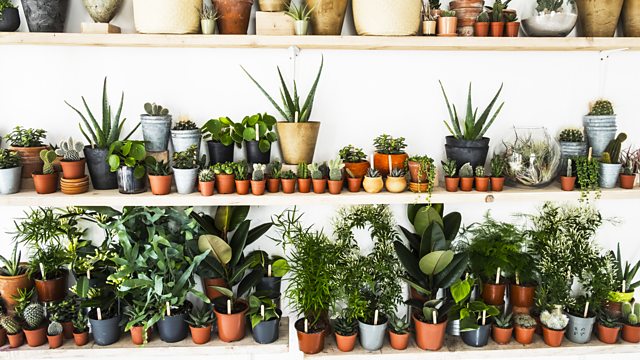 Plastic Backlash, Diverse Plants, Returning to Town
How businesses are adapting to a new world of plastic intolerance. Why the number of specialist plants growers is falling. When the dream of living outside London comes up short.
Over the last year there has been a huge shift in public perception regarding plastics. The UK government has announced it will introduce new controls on single use plastic items next year. The measures cover plastic straws, plastic drinks stirrers and plastic cotton buds in England from April 2020. Some companies have already been adapting to this new world of plastic intolerance but what has been the backlash of plastic usage on companies that were built entirely around the material? We hear from Caroline Bayley, the presenter of In Business on Radio 4 and Margaret Bates, Professor of Sustainable Wastes Management at the University of Northampton.
Plant experts are worried that there are fewer and fewer expert growers in the UK, resulting in a smaller range of plants to buy. The gardening charity, the Royal Horticultural Society, says the number of specialist plant growers - the people cultivating a single species - has dropped by 42 per cent in the UK since 2000. Only 482 remain. Our reporter Melanie Abbott went to the Chelsea Flower show to find out more.
Falling London house prices are making it easier for people who've sold up and left to come back. That's according to a study by the property company Hamptons International. We speak to Alan Livsey from the Financial Times about why he and his family moved back to London recently from a village in Hampshire. We also hear from the journalist, Tanya Gold, who moved out of London to Cornwall, on why she's staying put in the countryside.
Presenter: Winifred Robinson
Producer: Tara Holmes