Main content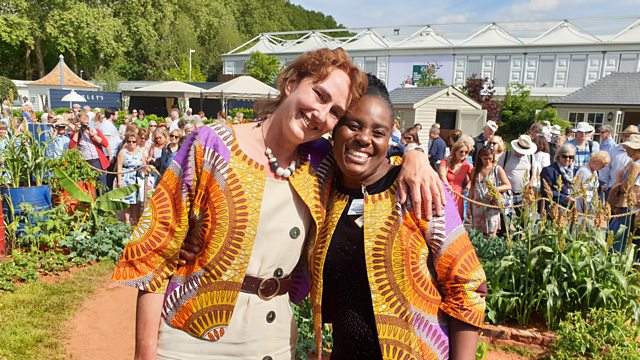 Posy Simmonds, Chelsea Flower Show, Emmerdale, India election
What impact has Posy Simmonds' work had on women cartoonists and graphic novelists? Adults in a position of trust. Winning gold at Chelsea Flower Show. India's general election.
People in the UK have a worrying lack of knowledge about what constitutes a crime when it comes to the sexual abuse of children, according to a YouGov survey commissioned by Barnardo's. The children's charity has been working with ITV's Emmerdale on a story-line about a teacher who grooms and has sex with a pupil. Jenni is joined by Amanda Naylor, Head of Child Sexual Abuse at Barnado's and Cris McCurley, a partner at BenHoareBell Solicitors in Newcastle to discuss adults in positions of trust and how the Sexual Offences Act 2003 relates to them.
The Chelsea Flower Show has started. Women and children are at the heart of one of the gardens that has achieved gold. It's a recreation of a village in Zimbabwe with crops rich in vitamins, minerals and nutrients especially good for women, teenage girls and children under five. Siobhann Tighe has been to see it.
Today India learns the outcome of its general election. For the first time ever more women are likely to have voted than men. Political parties sought to appeal to women, offering educational loans, free cooking gas cylinders and bikes for girls. Eight percent of parliamentary candidates were women. In one party, the Trinamool Congress Party (TMC), 41 per cent of its candidates were women. Jenni is joined by the BBC's India correspondent Yogita Limaye in Varanasi and Dr Champa Patel, Head of the Chatham House Asia-Pacific programme.
To mark the opening of a new retrospective of the work of Posy Simmonds at the House of Illustration in London, Jenni talks to its co-curator Paul Gravett, to comic laureate Hannah Berry and to cartoonist and winner of last year's Observer Cape graphic short story prize, Edith Pritchett. How did Posy become a trailblazing female cartoonist in a male-dominated field? And what impact has her work had on the next generation of women cartoonists and graphic novelists?