Main content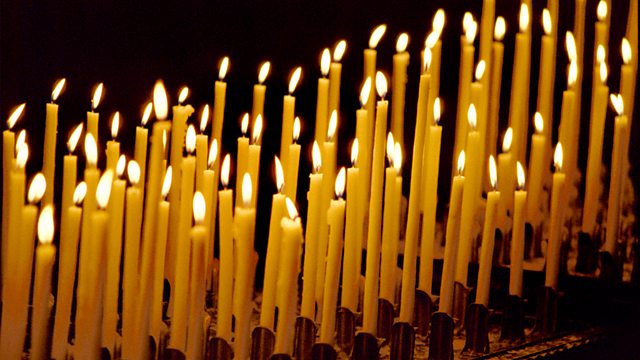 20/05/2019
A spiritual comment and prayer to start the day with Nichiren Buddhist Robert Harrap.
A spiritual comment and prayer to start the day with Nichiren Buddhist Robert Harrap.
Good morning.
We hear a lot at the moment about the important issue of climate change and the impact that human behaviour especially since the industrial revolution has had not only on the environment but also on biodiversity. Thanks to the messages of people like David Attenborough and Greta Thunberg we are more and more likely to be aware of these issues, and therefore likely to start to do something to contribute to making a difference.
The Buddha taught two and a half thousand years ago about the importance of recognising the connection between ordinary people and the land they live in. In one of his teachings or sutras, he said that "if the minds of living beings are impure, their land is also impure, but if their minds are pure, so is their land. There are not two lands, pure or impure in themselves. The difference lies solely in the good or evil of our minds."* Buddhism teaches the positive message that we can purify our minds, and Buddhist practice helps us to do this.
An early Buddhist metaphor for the enlightened potential in every person's life, or Buddhahood, is of a golden honeycomb, surrounded by angry bees. We will be able to enjoy the honey, but only when we have calmed the bees down. The bees represent the unenlightened thoughts which swirl around in our minds, sometimes referred to as fundamental darkness.
This is a catch-all expression for everything from fear and arrogance to doubt and delusion which stop us revealing our greater selves. Nature and the environment need us to be inhibiting our greed, anger and foolishness and revealing more of our courage, compassion and wisdom. May I develop the wisdom and compassion to take better care of our home, this beautiful planet that we all live on.