Main content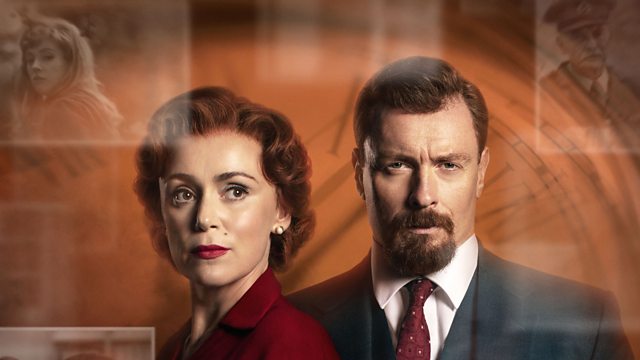 Stephen Poliakoff, News from Cannes Film Festival, Selina Thompson
Stephen Poliakoff on his new TV series, Summer of Rockets; and Selina Thompson on her play salt, which charts her journey across the Atlantic to retrace one of the slave routes.
Stephen Poliakoff talks about his new BBC Two drama Summer of Rockets. The story of Russian immigrant and inventor Samuel Petrukhin's attempts to induct his family into English high society against the backdrop of the Cold War, stars Toby Stephens, Keeley Hawes and Timothy Spall and is Poliakoff's most autobiographical work yet.
The first time Selina Thompson used her adult passport it was to get on a cargo ship from Belgium to Ghana. She was 25 and beginning a journey that retraced the route of the Transatlantic Slave Triangle. The resulting piece, salt., won plaudits at the Edinburgh Festival and is now at the Royal Court Theatre. She talks about the impact of the piece and why she's now handed the piece over to actor Rochelle Rose.
More news from the Cannes Film Festival, including the premieres of Quentin Tarantino's Once Upon a Time in Hollywood, starring Brad Pitt and Leonardo DiCaprio, and Asif Kapadia's documentary Diego Maradona. With film critic Jason Solomons.
Presenter : Kirsty Lang
Producer : Dymphna Flynn
Stephen Poliakoff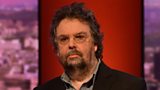 Stephen Poliakoff's 6-part series Summer of Rockets is at 9.00pm on BBC 2  on Wednesdays, starting from 22 May 2019.
Images:
Main image above:
Keeley Hawes as Kathleen Shaw and Toby Stephens as Samuel Petrukhin in Summer of Rockets
Image credit: BBC/Little Island Productions
Image to the left: Stephen Poliakoff
News from Cannes Film Festival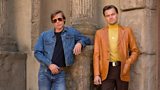 Quentin Tarantino's Once Upon a Time in Hollywood opens in UK cinemas in August 2019.
Image: Brad Pitt (Left) as Cliff Booth and Leonardo DiCaprio as Rick Dalton in  Once Upon a Time in Hollywood.
Image credit: Sony Pictures Releasing
Selina Thompson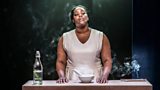 Salt. by Selina Thompson is at the Theatre Upstairs at the Royal Court Theatre, London. 
Image: Rochelle Rose in Selina Thompson's play Salt.
Image credit: Johan Persson