Main content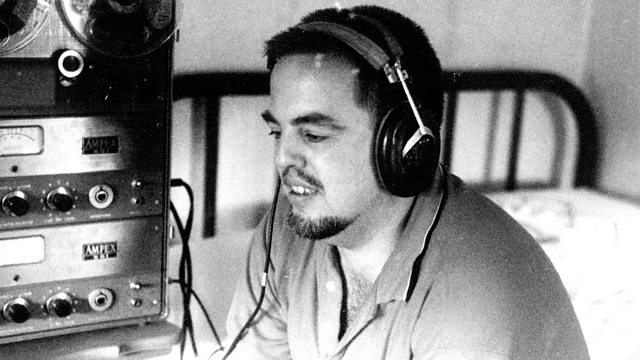 Shirley Collins on the American song-hunter Alan Lomax
English folk singer Shirley Collins nominates the life of the legendary American song-hunter Alan Lomax. She's joined by singer-songwriter Billy Bragg.
The prolific and most significant of American song-hunters - Alan Lomax - has been chosen by English folk singer Shirley Collins. She's joined by singer-songwriter and activist Billy Bragg.
Lomax did whatever was necessary to preserve traditional music and take it to a wider audience. He was the first to record towering figures like Lead Belly, Muddy Waters and Woody Guthrie. He was instrumental in the revival of U.S. and UK folk.
Shirley Collins met Lomax in 1954, after he'd moved to England to avoid the U.S. McCarthy witch-hunt. She tells the story of how they fell in love and describes their recording trips around Europe and in America's Deep South, on the cusp of the civil rights movement.
Lomax's ambition was to give a voice to the voiceless, and that took him from fisherman shacks to prisons, farmyards to cotton mills. His steadfast drive to capture cultures before they disappeared resulted in a staggering amount of recordings we can listen to today, from gospel choirs to Cajun fiddling, country blues to calypsos and Haitian voodoo rituals.
Chaired by Matthew Parris.
Producer: Eliza Lomas
Last on
Broadcasts