Main content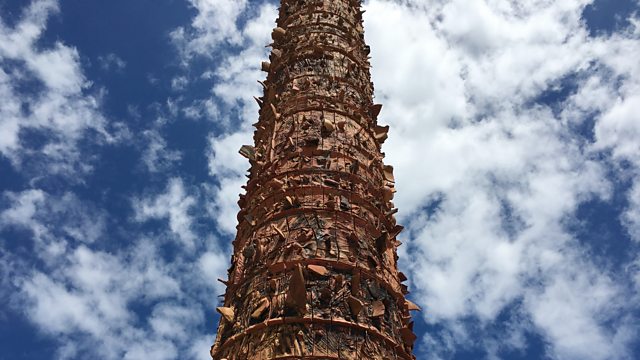 Puerto Rico
Anna McNamee learns how Hurricane Maria and economic crisis have inspired Puerto Rican artists to come up with creative new solutions to making work and helping relief efforts.
In September 2017, Puerto Rico was hit by one of the deadliest hurricanes ever recorded. Hurricane Maria battered the Caribbean island with tornado force winds and torrential rain, devastating houses, washing away roads and bringing an infrastructure - already shaky after years of economic crisis - to its knees.
In the wake of the disaster, Puerto Rico's artists were quick to respond.
Anna McNamee meets some of those labelled "la resistencia" (the resistance) - a movement of artists, musicians and other creatives who, in the face of massive migration as a result of economic and environmental crisis, have stayed on the island to rebuild its cultural scene.
Within hours of the storm passing, Tito Matos, a Grammy-nominated plena musician, and Mariana Reyes, a well known cultural promoter, were mobilising their contacts locally and abroad to channel relief efforts, distribute food and organise workshops and acoustic concerts around the island.
After the hurricane, the arts activist Alexis Angel Bousquet needed to convert part of his gallery into a communal bathroom. Now he's back hosting exhibitions where the work is an anarchic and confrontational riposte to what many Puerto Ricans see as the failures of the state.
Out in the streets, a female art collective, Morivivi, are quite literally repainting Puerto Rico - exploring subjects such as gender violence, climate change and the legacy of colonialism in their colourful murals.
In the Puerto Rican Cultural Institute, artists are making new work out of hurricane debris. And in the shadow of one of San Juan's most famous landmarks, one of the island's most artistically renowned sons, Jaime Suarez, gives sculptural proof of Puerto Rico's long legacy of cultural resilience.
A Whistledown production for BBC Radio 4