Main content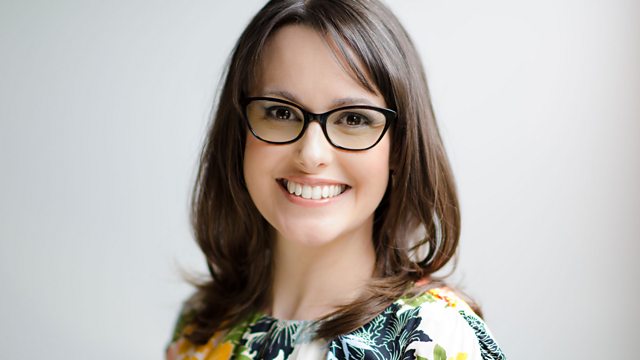 Opera Matinee: Rameau's Les Boreades
Rameau's Les Boreades recorded live at the Utrecht Early Music Festival. Introduced by Hannah French.
Rameau Les Boréades, opera in five parts
Hannah French introduces this performance of Rameau's last tragédies en musique, recorded at the Utrecht Early Music Festival.
Jean Philippe Rameau's Les Boréades, is an appropriate work to play in this week of Afternoon Concerts which feature Radio France's orchestras since it was at the Maison de la Radio in Paris, that the ORTF gave the modern premiere of a version of Rameau's opera in 1964.
Les Boréades (The Descendants of Boreas) explores the idea of mutual love between Alphise, queen of Bactria, and Abaris, a foreigner of unknown origin who has been brought up by the high priest of Apollo. From the romping horns in the prelude through the many ballet scenes to the presentation of a magic arrow by Cupid to Alphise and on to the end, where darkness gives way to light, this is Rameau at his most colourful. The coup de théâtre is perhaps the moment that the arrow is used to quell the rage of the Boreads: they want to be feared but can they be loved?
Alphise: Deborah Cachet (soprano)
Sémire, L'Amour, Polimnie: Caroline Weynants (soprano)
Abaris: Juan Sancho (tenor)
Calisis: Benedikt Kristjánsson (tenor)
Adamas: Benoit Arnould (baritone)
Borée: Nicolas Brooymans (bass)
Borilée: Tomás Selc (bass)
Apollon: Lukaš Zeman (bass)
Collegium Vocale 1704 and Collegium 1704
Václav Luks (conductor)
then at approx 4pm more from this week's featured French orchestras
Barber: School for Scandal, op. 5, overture
Orchestre National de France, Lan Shui (conductor)
Bernstein: Symphony No. 2 ('The Age of Anxiety'), for piano and orchestra (1965 version)
Kirill Gerstein (piano)
Radio France Philharmonic Orchestra, Kirill Petrenko (conductor)
Last on
Music Played
Jean‐Philippe Rameau

Les Boreades Acts 1 and 2

Jean‐Philippe Rameau

Les Boreades Acts 3,4 and 5

Jean‐Philippe Rameau

A dance from Rameau's Les Boreades

Orchestra: Collegium 1704. Conductor: Václav Luks.

Béla Bartók

Melodia - Adagio from 'Sonata for solo violin'

Performer: Frank Peter Zimmermann.

Samuel Barber

School for Scandal overture, Op. 5

Orchestra: Orchestre national de France. Conductor: Lan Shui.

Leonard Bernstein

Symphony No. 2 'The Age of Anxiety'

Performer: Kirill Gerstein. Orchestra: Orchestre philharmonique de Radio France. Conductor: Kirill Petrenko.
SYNOPSIS
Act 1
A forest near Alphise's palace
During a hunt (suggested by the overture's horn-calls, which continue intermittently during the opening scenes), Alphise reveals her troubled mind: although she must by tradition marry a Boread – a descendant of Boreas, God of the North Wind – her heart yearns for Abaris, a young foreigner. When two such Boreads, Borilée and Calisis, woo her in turn, she procrastinates. In a charming divertissement Pleasures and Graces try vainly to divert her. The queen, urged to undertake marriage, expresses disquiet: her virtuoso aria 'Un horizon serein' compares marriage with a deceptive calm interrupted by squalls (in depicting these, the simile aria anticipates events in Act 3).
Act 2
The entrance to Apollo's temple; in the background an altar
In a soliloquy ('Charmes trop dangereux'), Abaris tries to banish thoughts of hopeless love. Preoccupied, he does not overhear Adamas recalling that the youth was entrusted to him as a child by Apollo to be raised in ignorance of his origins. Abaris confesses to Adamas his love for Alphise and his frustration at not knowing his lineage. The priest replies that Abaris can discover the latter only through glorious deeds. Adamas leaves, placing Apollo's priests under Abaris's authority. Alphise arrives in agitation and reveals how Boreas, in a ghastly vision, had shown how he would avenge her impiety; her narration, 'Ministres saints, le trouble, l'épouvante', is a pungent accompanied recitative, the vocal line full of plunging intervals. Horrified, Abaris inadvertently reveals his love. Alphise, taken aback, nevertheless hints at her own feelings, acknowledging them as hopeless. Calisis, Borilée and Alphise's subjects arrive to pay homage to Apollo. Their celebrations include a ballet figuré re-enacting Boreas's abduction of Oritheia – another anticipation of Act 3 – in which a lively rigaudon is rudely interrupted by rushing scales, interspersed with plaintive cries from the flutes. The light grows intense and the people expect Apollo, but it is Cupid who descends. The god presents Alphise with a magic arrow; though condoning her love, he nevertheless confirms that the new Bactrian king must be a Boread.
Act 3
A pleasant countryside
Alone, the queen tries to exorcise her vision ('Songe affreux'). Abaris appears and the two reaffirm their love. Calisis and Borilée, accompanied by the Bactrian people, continue their wooing. Adamas announces that Alphise's subjects and Apollo himself are impatient for the queen to make a decision. Rather than lose Abaris by marrying one of these suitors, Alphise abdicates; as her subjects express consternation, she gives Abaris the magic arrow as a token of their love. When Calisis and Borilée make rival claims to the throne, the people beseech Alphise to remain queen and marry Abaris. At this, the indignant claimants call on Boreas to punish Alphise's impiety. A violent storm arises and Aquilons (North Winds) appear; despite Abaris's efforts, Alphise is carried off in a storm that continues during the entr'acte, or 'Suite des vents'.
Act 4
A storm-ravaged landscape
The terrified people can be heard in the distance as Borilée enters; he gloats over Alphise's fate and the havoc wreaked by Boreas. After Borilée departs Abaris appears and bewails the destruction ('Lieux désolés'), his desolation conveyed in a vocal line broken by frequent rests and an accompaniment of brief sighting figures. Adamas enters and instructs Abaris to rescue his beloved, even if that means self-sacrifice. Overcome with despair, Abaris tries to kill himself with Cupid's arrow, but Adamas prevents him, revealing that the arrow has the power to lead him to Alphise's captors. When Abaris beseeches Apollo's aid, Polyhymnia descends with the Muses and other divinities, who prepare him for his mission. Their dances include a delightful evocation of a clock (the 'Gavotte pour les heures').
Act 5  
Boreas's domain
A bizarre tone-painting without parallel in Rameau's output depicts the impotent gasps of the Subterranean Winds. Boreas urges them to continue their devastation, but they reply that the voice of a mortal forces them into submission. Alphise is led in and given an ultimatum: reign with one of the Boread suitors or live in slavery. When she remains defiant, Boreas commands the winds to torture her. But as they begin, Abaris appears. In a chorus and ensemble thematically linked to those accompanying Alphise's torture ('Qu'elle gémisse'), the Boreads threaten him. But he produces his arrow, to the astonishment of all, including the god; touching them with it, he calms their fury. Apollo descends and reveals that Abaris is his son by a nymph-daughter of Boreas and may thus marry Alphise with impunity. Mollified, Boreas unites the lovers. As darkness gives way to light, Apollo causes Boreas's sombre domain to glow with a new beauty. Alphise and Abaris sing of their love ('Que ces moments sont doux'). The lively final divertissement includes another simile aria ('Que l'Amour embellit la vie') and a succession of ever more vigorous dances.
Broadcast