Main content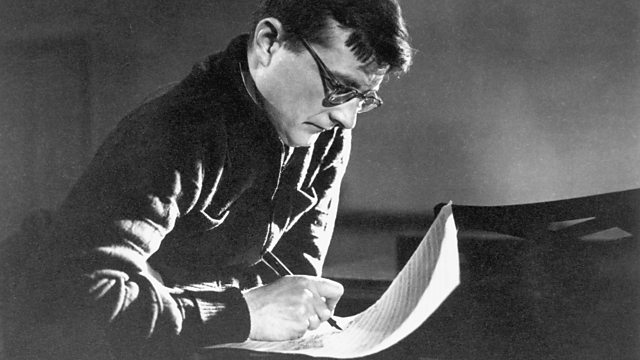 Presenter Donald Macleod joins Shostakovich in a country retreat the 'House for Composers', and we hear his String Quartet No 2 and Symphony No 8, both written here.
Presenter Donald Macleod joins the Shostakoviches in a country retreat set up by the USSR Union of Composers, the 'House for Composers', where Shostakovich and his family spent memorable summers, with time for play and relaxation and important time for the composer to write in a converted hen house. We hear part of his Second String Quartet, and a movement of his Eighth Symphony (in a recording with Shostakovich's son conducting), both written at this retreat, and his Children's Notebook, written for his daughter to perform.
This week we're exploring Dmitri Shostakovich the family man. We are turning our attention to the middle of the Russian composer's life, hearing about his relationship with his two children (Galina, born in 1936, and Maxim, born in 1938) and his first wife Nina, who he was married to from 1935 until her death in 1954.
Children's Notebook Op 69 (1. March)
Dmitri Shostakovich, piano
Children's Notebook Op 69 (2-7)
Rimma Bobritskaia, piano
String Quartet 2 in A major Op 68 (mvmnt 1 & 2)
Emerson String Quartet
Piano Trio No 2 Op 67 (4th mvmt)
The Nash Ensemble
Symphony No 8 in C minor Op 65 (5th mvmt)
London Symphony Orchestra
Maxim Shostakovich, conductor
Producer: Amy Wheel, BBC Cymru Wales