Main content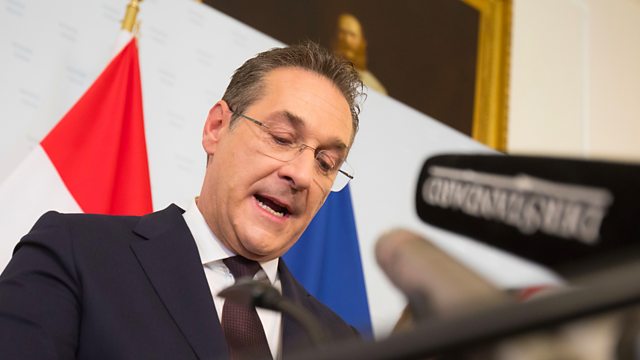 Spies, lies and videotape
How a covert film leaked to journalists has brought down Austria's government.
German newspapers have published a secret recording of Heinz-Christian Strache, the Austrian vice-chancellor, offering government contracts to a woman he believed to be the niece of a Russian oligarch. But the source of the video is unknown and the journalists involved are accused of furthering the agenda of the leaker, ahead of the European Parliament elections. Bethany Bell, the BBC's Vienna correspondent, explains.
Also, how the European elections are being reported in the UK and the latest Rajar results.
Amol Rajan is joined by Adam Boulton, Sky News presenter, Stefanie Bolzen, Die Welt's UK correspondent, Miranda Sawyer, radio critic for The Observer, and Francis Currie, Content Director of Wireless Group.
Producer: Richard Hooper