Main content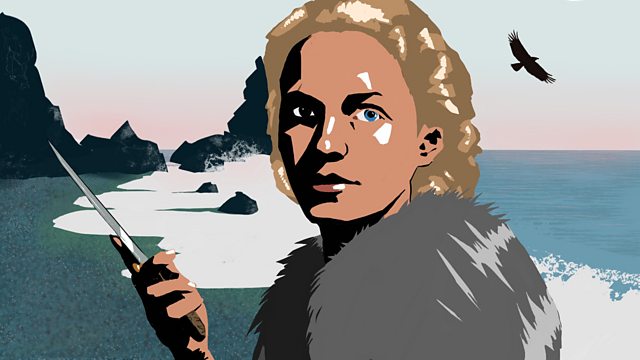 Episode 3: Sigrid
Sigrid is in England to marry, and has befriended a strange, hot-headed boy named Canute.
By Lucy Catherine.
Set in the 11th century, the series follows Gudrun in the New World, and her estranged daughter Sigrid in England. Both mother and daughter have reasons to seek forgiveness as they forge a path through lands of unearthly beauty and uncompromising harshness.
Sigrid has arrived in England to marry a man she has never met. He is a bore and a brute, and she must keep her darkest secret hidden from him.
Sigrid ..... Hollie Burgess
The Virgin ..... Marilyn Nnadebe
Silvia ..... Susan Jameson
Priest ..... Michael Bertenshaw
Gorm ..... David Hounslow
Notes:
The series is inspired by the famous Icelanders' saga known as The Laxdoela Saga. Written in the 13th century, it tells of people in the Breiðafjörður area of Iceland from the late 9th century to the early 11th century. The Laxdæla saga remains popular and appreciated for its poetic beauty and pathetic sentiment. Since the saga has often been regarded as an unusually feminine saga, it has been speculated that it was composed by a woman.