Main content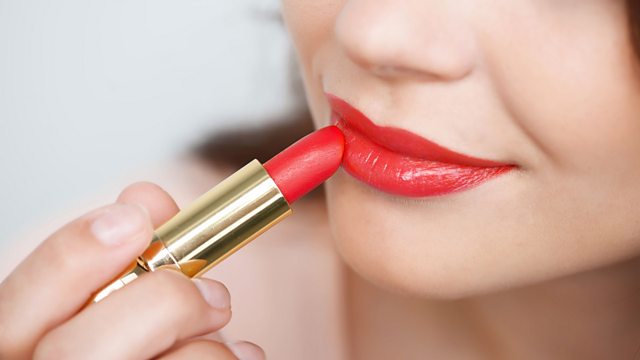 Weekend Woman's Hour: Red Lipstick, Domestic violence and terrorism, Gentleman Jack
What makes red lipstick so appealing? Can links be drawn between those who commit domestic violence and terrorism? Hannah on living with borderline personality disorder.
We explore the origins and enduring appeal of red lipstick with beauty journalist Rachel Felder and Florence Adepoju the founder of the lipstick brand MDMflow.
What do women voters think about the two new political parties: Change UK and the Brexit Party? We hear from Jane Green a Professor of Politics at Nuffield College, Oxford who is also co-director of the British Election Study and Deborah Mattinson the founding partner of research and strategy consultancy, Britain Thinks.
The journalist and author Joan Smith tells us about the links she's found between domestic violence and terrorism.
Three women, who all have a parent who has transitioned tell us about their experiences.
Joanne Ramos on her debut novel, The Farm about a luxury retreat where women are paid handsomely to produce babies.
Sally Wainright tells us about her new BBC One Sunday night drama Gentleman Jack about the Victorian landowner Anne Lister. Anne Choma the author of The Real Anne Lister tells us about the coded diaries which revealed her lesbian relationships.
As part of a series of interviews on complex mental health we hear from Hannah who has been diagnosed with Emotionally Unstable Personality Disorder or Borderline Personality Disorder.
Presented by Jane Garvey
Produced by Rabeka Nurmahomed
Edited by Jane Thurlow