Main content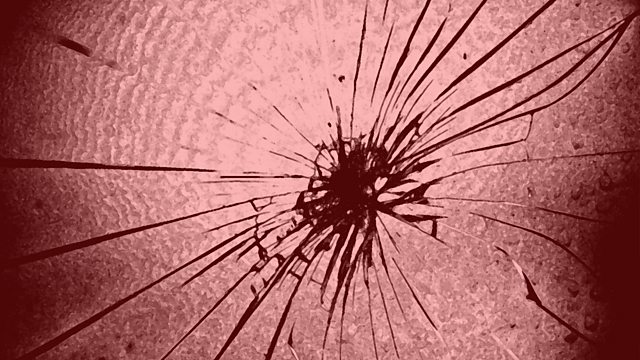 Rage - Part 2: Punishment and Crime
The third Prosecutor Teodor Szacki mystery investigates domestic violence in modern Poland. Adapted by Mark Lawson from Zygmunt Milosewszki, translated by Antonia Lloyd Jones.
The third in the popular Zygmunt Miloszewski novel series about Prosecutor Teodor Szacki - an engaging protagonist with quickfire sarcastic wit and a relentless dedication to uncovering the truth.
When fresh bones mysteriously stripped of all flesh are discovered on a historic site, Szacki is forced to confront the issue of domestic violence within Poland's traditionalist culture. The action builds to a nightmarish crisis that tests his resolve - and feeds his rage.
Published in 2016, Rage deals with a major issue in modern Poland – domestic violence. It continues to show the consequences of the rise to political power of the authoritarian and anti-EU Law and Justice Party at a time when Donald Tusk was still the country's Prime Minister.
Mark Lawson adapts the novel from Antonia Lloyd Jones' translation with sharp observation and wit. The cast is again lead by Bryan Dick as Teodor Szacki.
Part Two: Punishment and Crime
As the grisly skeleton investigation becomes increasingly linked to domestic violence, the personal pressure on Szacki hits the roof when his daughter Hela becomes directly involved in the case. A race against time ensues.
Zygmunt Milosewski is a leading Polish writer. The Teodor Szacki series is hugely popular in Poland and the book series is currently being filmed.
The translator Antonia Lloyd Jones is a full time translator of Polish literature. She won the Found in Translation Award 2008 for the English version of The Last Supper by Pawel Huelle, and is a committee member of the UK Translators Association.
The dramatist Mark Lawson is a well-known writer, critic and journalist
Cast:
Teodor Szacki – Bryan Dick
Olga Kuzniecow – Alexandra Mathie
Klara Dybus/Danuta Kiwit - Rachel Austin
Sister Kristina/Maria K - Claire Benedict
Wojciech Zimmerman/Leon Rudzki/Witold Kiwit – Jonathan Keeble
Hela Szacki – Caitlin Ward
Joanna Parulska/Newsreader – Mina Anwar
Teresa Najman/Jadwiga Korfel – Olwen May
Polish backgrounds – Zofia Morus
Polish language advisor – Antonia Lloyd Jones
Producer / Director…………….Polly Thomas
Sound Design /Producer……………….. Eloise Whitmore
Executive Producer……………John Dryden
A Naked production for BBC Radio 4