Main content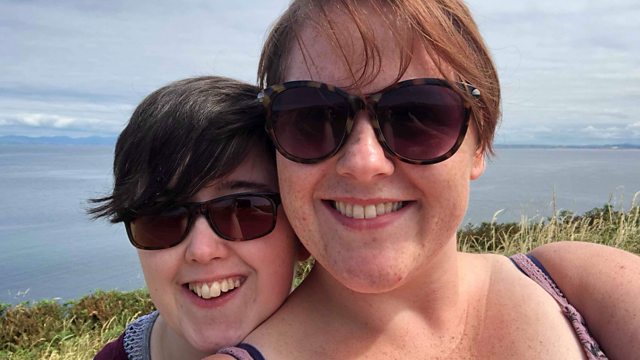 Sara Canning, partner of Lyra McKee
Lyra McKee's partner, Sara Canning; ending ageism; Susie Hargreaves and the Internet Watch Foundation; Siobhan Fahey and Marcella Detroit: Shakespears Sister.
It's been a month since Lyra McKee was killed in Londonderry. She was 29 and was already making waves in journalism as well as being an advocate for the LGBTQ+ community. The night she was shot she had been watching rioting in Creggan, a housing estate on the outskirts of the city. The New IRA said its members carried out the murder. At her funeral politicians were urged to find solutions to Northern Ireland's problems and Lyra's partner, Sara Canning, addressed them personally, seizing the opportunity to speak to them candidly. From the very start, she faced the TV cameras to pay her own tributes to her girlfriend. This weekend she's been speaking at an equal marriage rally in Belfast. She talks to Jane Garvey.
Ashton Applewhite is calling for a movement to end ageism in her book 'This Chair Rocks'. Maggy Pigott's twitter account @AgeingBetter, about the unexpected joys of aging, picked up huge numbers of followers overnight; Her upcoming book is called How To Age Joyfully. So why is the conversation around aging so negative? And how much could our lives, health and economy improve if it changed?
In 2018 over 100,000 online images of child sexual abuse were taken down by the Internet Watch Foundation. The UK-based organisation is seeing a sharp increase in self-generated content, particularly girls aged 11 to 13, who are filming themselves on webcams in their own bedrooms. Chief Executive Susie Hargreaves discusses what can be done.
Shakespears Sister. The nineties pop duo have reunited as a band after not talking to each other for 26 years. Siobhan Fahey and Marcella Detroit look back, explain how they got back together and to perform their new single, live in the studio.
Presenter: Jane Garvey
Producer: Kirsty Starkey
Interviewed Guest: Sara Canning
Interviewed Guest: Ashton Applewhite
Interviewed Guest: Maggy Pigott
Interviewed Guest: Susie Hargreaves
Interviewed Guest: Marcella Detroit
Interviewed Guest: Siobhan Fahey
If you have been affected by these issues
If you are a victim of online sexual abuse or have been in the past, help is available at: 
·        NSPCC