Main content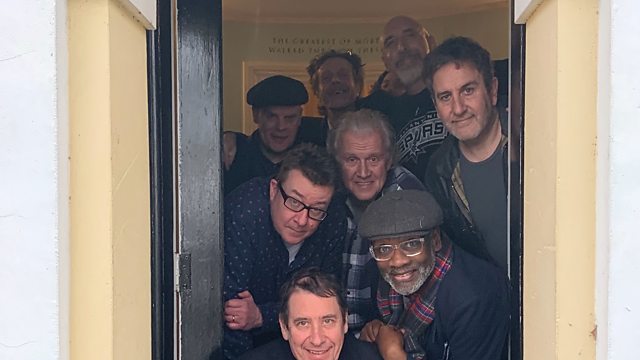 The Specials guest
Jools' guests are Terry Hall and Lynval Golding from The Specials, who'll be singing live and playing some of the records that have most influenced them over the years.
Terry Hall and Lynval Golding from The Specials join Jools and the band, to sing a ska classic live and to pick some of the songs that have most influenced them over the years.
It's impossible to envisage the musical landscape of the UK without the Specials, from the startling, angular Gangsters in 1979 to their swan song, the epoch-making Ghost Town in 1981. They infused ska with punk, homegrown political anxiety with wider issues. The Specials' ascendancy was swift. Two years, seven hit singles including two number ones, two hit albums, sell-out tours – the mass stage-invasions and audience energy only adding to the myth. They were everywhere; on Top of the Pops, Radio One, nightclubs and school discos. At the time, the nation could not have seemed more polarised: far right youth cults, violence on the streets, conservative government. Their demise, however, was rapid.
In 2009, with Britain in another recession, the Specials reformed to play live - without founding member Jerry Dammers who clashed with the others during initial rehearsals.
"There was never a long term plan," says Horace, the Special's extremely grounded, polite bassist. "But before we knew it, it was 2012. Then Neville quit, out of ill health, Roddy quit, so four of us were left, all facing in the right direction, all in agreement.
"Towards the end of 2015 Lynval, Brad and I got together in a little rehearsal room and we recorded some demos on a handheld mic," continues Horace. "Then of course Brad dies [in December 2015, of a heart attack]. It took a year or so to pick ourselves back up again."
The result was the new Specials CD "Encore", released in February 2019, and once again a chart topper.