Main content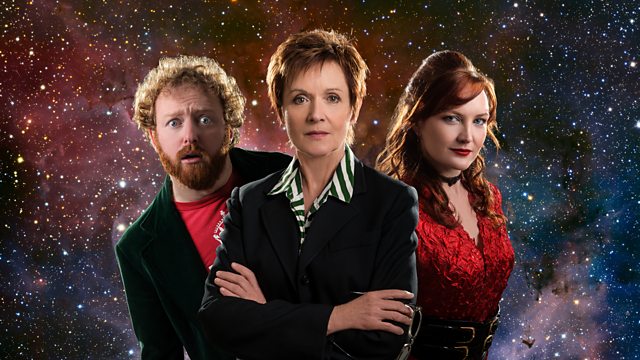 Anastasia acts when Eddie gets the job of a lifetime on a planet owned by a sinister mega-corporation. Stars Jackie Woodburne.
Anastasia decides to let Eddie go off exploring a new world on his own.
But when he accidentally signs his life away to the mega-corporation which owns the planet, Anastasia must do something she's never done before to save him: get a desk job...
Sci-fi comedy starring Neighbours' Jackie Woodburne as Anastasia Black. With guest stars Cate Wolfe and Aamer Rahman.
Ben McKenzie ....... Eddie Jones
Petra Elliott ....... "Sue"
Aamer Rahman ....... Tony
Dave Lamb ....... Bob
Cate Wolfe ....... Carol
Toby Truslove ....... Hostile Takeover Commander
Amanda Buckley ....... Info Node
Additional voices: Andrew Waddington, Tony Flynn, Graeme Callaghan, Anniene Stockton, Steven Petrenko and Daniel Sullivan
Writers: John Richards and David Ashton
Producers: Ben McKenzie / John Richards.
A Splendid Chaps production.