Main content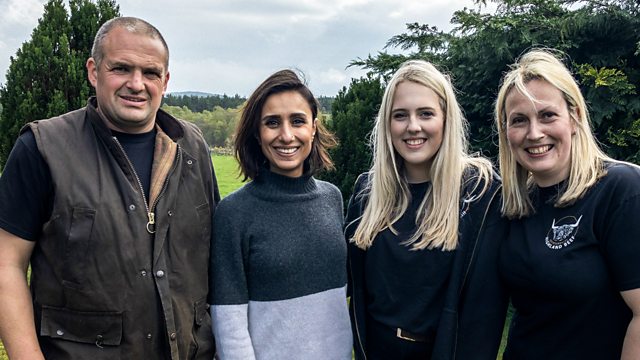 Aberdeenshire
Anita Rani is in Aberdeenshire meeting a family with a passion for Highland cattle, and Joe Crowley investigates the rapidly falling number of wild Atlantic salmon.
Countryfile is in Aberdeenshire, where Anita Rani meets a farmer and her daughter who have a passion for the hardiest of livestock, Highland cattle. She also visits some farmers with a hankering for heritage vegetables. Joe Crowley turns detective to track down the disappearing wild Atlantic salmon. Steve Brown visits a wildlife rescue centre that's been making headlines, Tom Heap looks at plans to force devvelopers to pay to improve the countryside, and on Adam Henson's farm it's time for his animals to quit their winter feed and hit pastures new.
Music Played
Timings (where shown) are from the start of the programme in hours and minutes
00:07

Duran Duran

Girls On Film
Highland Herd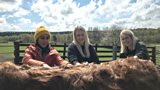 Anita meets farmer Grace Noble, who gave up city life six years ago to turn her hand to rearing her own highland cattle for beef. 
Highlands are hardy creatures who live outside all year round on rough ground and Anita helps Grace round up the herd so the new calves can be tagged. 
Grace and her daughter, Beth, also keep a smaller herd which makes up their 'show team' - some of which have won awards at agricultural shows. 
Anita learns what it takes to get a cow ready for a show, from shampooing, blow-drying and combing their thick coats to sanding and oiling their horns!
The Case of the Missing Fish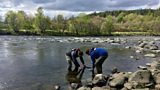 Joe is on the river Spey in Aberdeenshire on the hunt for Scotland's missing wild Atlantic salmon.
For every 100 salmon that head off on their migration from Scottish rivers, only five are thought to return.
Joe meets Mark Bilsby from the Atlantic Salmon Trust, who's trying to find out what's happening to them.
And Joe gets to help out with a hi-tech tracking project, which enables Mark's team to follow the fish along their journey to the sea.
Nature's Net-Gain?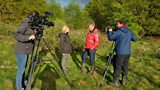 Housing developers are often blamed for the cost their new builds have on the environment.Now, a new policy could see them forced not just to limit their impact on the countryside but to actively improve it.Tom investigates this "net-gain" idea that would see local planners and ecologists using a 'nature calculator' to work out how much biodiversity any new estate could provide.But can developers be trusted to do the maths and can we really put a price tag on nature's value?  
Vital Veg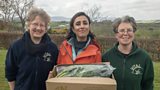 Anita visits an organic vegetable farm where she meets owners Wendy Seel and Anne Taylor and helps them to dig up their monster leeks. 
Wendy and Anne are also trying to do their bit for wildlife and the environment and have planted a brand new wood and wildflower meadow on their land. 
The pair are also devotees of heritage veg and Anita helps plant some eye-catching blue and red potatoes.    
New Arc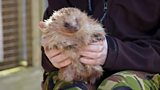 Steve visits the New Arc wildlife sanctuary where he meets Keith and Pauline Marley, who've run the site for 14 years.
They've helped around 12,000 animals in that time, from hares to foxes and from ponies to pigeons.
The centre hit the headlines recently after appealing on social media for mascara wands to help groom their young animals. 
The request soon went 'viral' and they've had around 40,000 sent in from all over the world, with more coming in every day.
One of the centre's residents has also attracted a bit of media attention - Arbuckle the hedgehog. 
He became known as 'the world's fattest hedgehog' and was roughly the size of a football when he was brought in after being overfed by a well-meaning local!
Deer and Salmon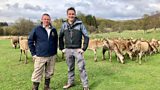 Joe continues his hunt for Scotland's missing wild Atlantic salmon and finds out about a rather unusual method that's being used to try to help.
The decline in salmon numbers is thought to be a big problem for the health of Scottish rivers and the life within them.
Joe meets Edwin Third, from the Dee District Salmon Fishery Board, on the River Muick near Ballater. 
He shows Joe how he's trialling the use of deer legs as a substitute to boost nutrients in the water.
Credits
| Role | Contributor |
| --- | --- |
| Presenter | Anita Rani |
| Presenter | Joe Crowley |
| Presenter | Steve Brown |
| Presenter | Adam Henson |
| Presenter | Tom Heap |
| Executive Producer | William Lyons |
| Series Producer | Joanna Brame |