Main content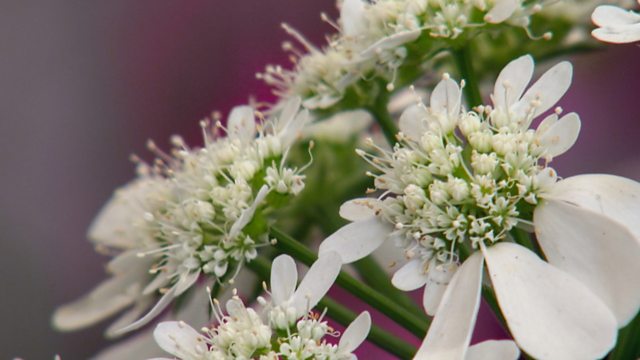 Episode 11
At Longmeadow it is time to get tender plants out into the garden and Monty plants out his dahlias as well as dividing ornamental grasses.
At Longmeadow it is time to get tender plants out into the garden and Monty plants out his dahlias as well as dividing ornamental grasses.
Frances Tophill is in Anglesey in north Wales, getting tips and hints from a group of allotmenteers, Adam Frost finds design inspiration in a garden in Leicestershire, and Joe Swift and Flo Headlam travel to Darlington to help transform an unpromising space into a garden to benefit people whose lives have been changed by head injuries. We meet a gardener in Kent whose passion is foliage and visit Sussex, where innovative use of materials has transformed one woman's garden.
Umbellifers in the garden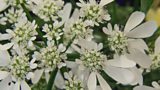 This week Monty has really inspired us with his use of plants all influenced by his love of cow parsley. Umbellifers are flowering plants that are part of the carrot family. Most umbellifers have umbrella-shaped flower heads which are made up of many tiny flowers held on short flower stalks. They tend to bring an airy and relaxed feel to plantings and pollinators, hoverflies especially, are highly attracted to them. Here are the ones that Monty added to his garden.
Eupatorium maculatum 'Riesenschirm' – Joe pye weed
Achillea millefolium 'Lilac Beauty'
Anthriscus sylvestris 'Ravenswing'
Ammi majus – Bullwort
Ammi visnaga – Toothpick bishop's weed
Orlaya grandiflora – White laceflower
Myrrhis odorata – Sweet cicely
Tropical foliage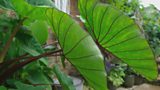 Philip Oostenbrink has certainly packed is small back garden with a massive range of foliage plants, and we delighted in the combinations of leaf types he put together. By focusing on foliage rather than flowers, he has ensured a long-lasting garden display that will be enjoyed for months. If foliage plants or something dark and spiky could work in your garden, here are some that Philip recommended.
Podophyllum hexandrum –
Himalayan mandrake
Asplenium scolopendrium (Crispum Group)
'Golden Queen'
Canna
 'Cleopatra'
Musa basjoo -
Japanese banana
Tetrapanax papyrifer 'Rex'
-
Chinese rice-paper plant
Solanum pyracanthumAspidistra elatior
'Equinox'
Aspidistra elatior 
'Asahi'
Aspidistra elatior 
'Milky Way'
Foraging for seaweed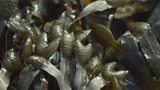 Frances really wants to have a go at using seaweed on her allotment, but if like her you would like to give this a go there are some things to consider first. 
Contact the landowner before you take anything. To find the land owner you can search the Crown Estate Foreshore and Estuary Map, search land register or ask your local council. A licence may be required depending on where you want to collect and for what purpose. Whenever taking seaweed, please ensure you do it sensitively and sustainably to ensure you have little effect on the marine and coastal ecosystems you are in. Seaweed is an important natural resource which has several important functions, including providing habitat and spawning and nursery ground as well as helping with coastal erosion and carbon storage. It is a very important habitat and food source for invertebrates such as sand hoppers, bristle worms, flies and beetles. 
Please check the links on our webpage for further details and best practice foraging guides.
Credits
| Role | Contributor |
| --- | --- |
| Presenter | Monty Don |
| Presenter | Joe Swift |
| Presenter | Frances Tophill |
| Presenter | Adam Frost |
| Presenter | Florence Headlam |
| Series Producer | Sharon Fisher |
| Executive Producer | Gary Broadhurst |
| Production Manager | Caroline Morgan-Fletcher |