Main content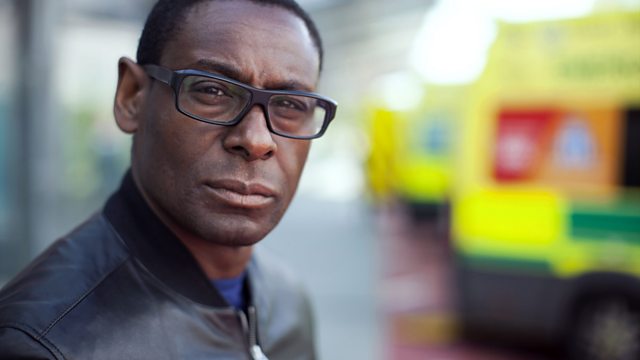 David Harewood: Psychosis and Me
David Harewood had a psychotic breakdown and was sectioned in his 20s. David traces his steps, meeting young people living with psychosis and the NHS professionals who treat them.
At 23 years old, David Harewood had a psychotic breakdown and was sectioned. As he puts it, he 'lost his mind'.
On World Mental Health Awareness Day 2017, David took to Twitter and spoke publicly about his experiences for the first time. He was overwhelmed by the response. Now David wants to tell the full story – to piece together what happened to him and help other people understand what it is like to experience psychosis.
In this film, David lets viewers into the realities of experiencing a psychotic breakdown, opening up in a way he has never done before – and in a way that viewers rarely, if ever, have seen anyone, let alone a well-known person do. Meeting up with old friends who were with him when he was sectioned, David realises quite how much he blocked out and travelling up to his hometown of Birmingham, he starts to put the pieces together with his Mum. But he doesn't want to just trace his own story - David spends time with combined emergency NHS mental health and police teams in Birmingham as they go out on 999 calls to treat people in distress, he meets young people who are living with psychosis at an early intervention group in Solihull run by psychiatrist Erin Turner and spends time with two inspirational young people to talk about their own experiences of psychosis, their treatment and ongoing recoveries.
Credits
| Role | Contributor |
| --- | --- |
| Presenter | David Harewood |
| Executive Producer | Emma Hindley |
| Producer | Olivia Isaacs |
| Producer | Wendie Ottewill |
| Director | Wendie Ottewill |
| Production Company | Films Of Record Limited |