Main content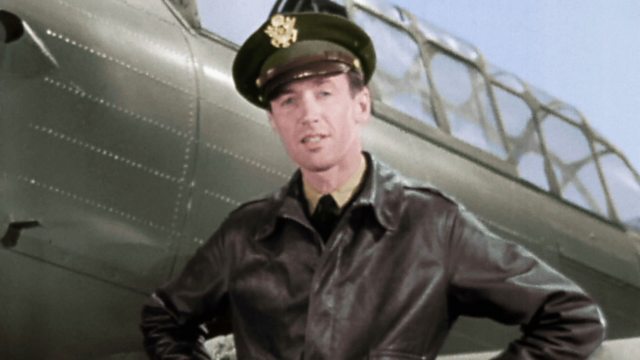 Eachdraidh Ameireagaidh ann an dath airson a' chiad uair. The story of America's past, seen in colour for the first time.
Bho thoiseach tòiseachaidh sìmplidh, dh' fhàs Hollywood gu bhith na àite a bha air thoiseach a thaobh gnìomhachas a bha deàlrach, làn beairteis airgid agus cliù. Le luchd-gnìomhachais mòra os cionn nan stiùidiothan, bha na rionnagan a' dèanamh ainm dhaibh pèin air feadh an t-saoghail.
Ged a bha cumhachd Hollywood a' neartachadh, thòisich luchd-sgrùdaidh a' càineadh, ag ràdh gur e àite mì-mhoralta agus buaireasach a bh' ann. Ach tha telebhisean a' ciallachadh farpais sa ghnìomhachas. A dh' aindeoin cnapan starra, tha Hollywood neartmhor, maireannach agus ainmeil mar cheàrnaidh nam bruadaran. Tha am prògram seo a' sealltainn, ann an dath, mar a choisinn Hollywood cliù air feadh an t-saoghail.
From humble beginnings, Hollywood became the world's leading multi-billion dollar industry of glitz, glamour, money and fame. Powerful studio moguls controlled the business and stars became global icons. Hollywood's power and influence grows, but so does its critics, accusing it of being immoral and subversive.
However, television challenges its monopoly. Hollywood is resilient and adapts and evolves, and remains America's Dream Factory. This programme shows Hollywood's rise to global fame in recoloured film.
More episodes
Next
You are at the last episode