Main content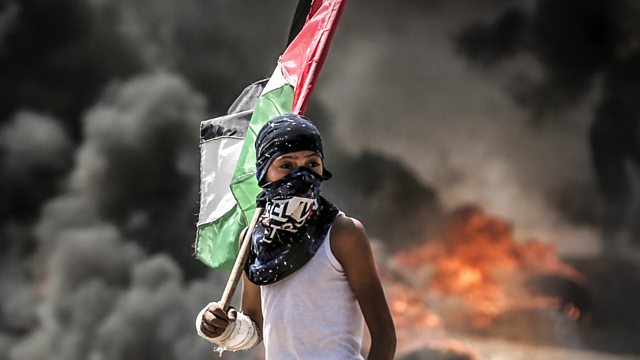 One Day in Gaza
Telling the story of one of the deadliest days in the Gaza Strip for a generation, using footage and testimony from both sides to reveal what really happened.
Telling the story of one of the deadliest days in the Gaza Strip for a generation. Made by award-winning documentary maker Olly Lambert, One Day in Gaza examines, moment by moment, what happened on that fateful day.
14 May 2018 started as a day of mass protest at Gaza's border with Israel, and would end as one of the most deadly days in Gaza for a generation. For weeks, Palestinians had been protesting along the border fence, but tensions were running particularly high due to the opening of the new United States embassy to Israel in Jerusalem - the controversial step ordered by Donald Trump. As Ivanka Trump, Jared Kushner and other senior US officials gathered in Jerusalem to inaugurate the new embassy, tens of thousands of Palestinians gathered at sites along the Gaza border, barely 40 miles away. As the sun set that day, over 60 Palestinians were dead or dying, and over two thousand lay injured, many by live ammunition.
Drawing on more than 120 hours of archive footage filmed on both sides of the border that day - including exclusive videos released by both Hamas, the Palestinian militant group that dominates Gaza, and the Israel Defense Forces, this film reveals the complex reality and human toll of the day, and asks who is to blame for the bloodshed. It also features exclusive interviews with senior commanders and intelligence officers from the Israel Defense Forces, as well as political leaders of both Hamas and Islamic Jihad, another militant group, and civilians who were present on both sides of the border. What really happened that day? Israel said its troops only opened fire in self-defence or on people using the protests as cover for an armed infiltration, while Palestinians and human rights groups have accused Israeli troops of using excessive force against unarmed civilians who posed no threat. This 60-minute film reveals extraordinary new details of what happened.