Main content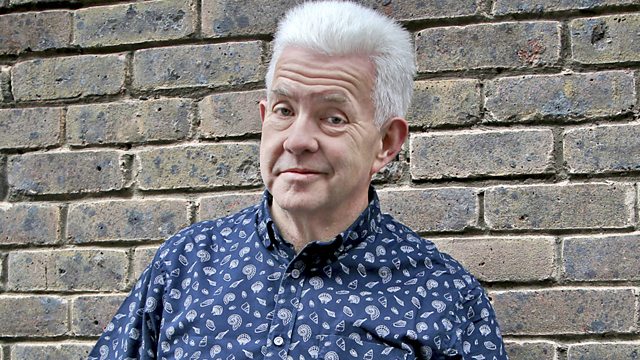 Along The River
Radio 3's weekly exploration of language and literature with Alan Hollinghurst, Chris Wallace-Crabbe, Jude Rogers and MacGillivray, part of Radio 3's 'Rivers' season
This week The Verb is messing about on the river of language, part of BBC Radio 3's season of programmes on Rivers.
Ian McMillan is joined by the Booker Prize-winning novelist Alan Hollinghurst, music journalist and broadcaster Jude Rogers and the poets Chris Wallace-Crabbe and MacGillivray.
Presenter: Ian McMillan
Producer: Faith Lawrence
Last on
Alan Hollinghurst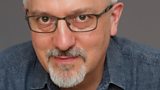 Alan joins The Verb to talk about the river writing in his latest novel 'The Sparsholt Affair' (Picador), in which he exploits the romantic possibilities of tolls (on river bridges).  He also explores the 'devout drench' of Ted Hughes' great incantatory river poem 'Rain-Charm for the Duchy', and celebrates the craft of Penelope Fitzgerald in her novel 'Offshore', in which she depicts a group of people living on barges on the Thames. Alan won the Booker Prize in 2004 for 'The Line of Beauty'.
MacGillivray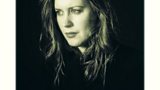 MacGillivray is a writer and artist who has just published her third book of poetry 'The Gaelic Garden of the Dead' (Bloodaxe). She performs her poem 'On Seeing The Poet's Drowned Corpse Float By', commissioned by The Verb, which is animated by the image of a river whirlpool. Macgillivray also talks about the vertiginous experience of walking a dry river-bed in Arizona and reflects on a strange encounter with the last river seen by Mary Queen of Scots.
Chris Wallace-Crabbe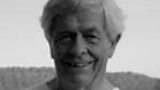 Chris is one of Australia's most celebrated poets – praised for his 'wry yet expansive poems that mix high and low diction to sometimes startling effect'. Chris reads poems which let us follow the route taken by the Yarra-Yarra river in Melbourne, and which delight in the pleasure taken by the young in river-swimming. His latest book is 'Rondo' (Carcanet)
Jude Rogers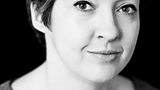 Jude is The Verb's regular popular-song guru; at The Verb's behest she looks for the funniest, most sensuous, and most realistic river lyrics – sharing work by Adele, Bruce Springsteen, Pulp and Half-Man Half-Biscuit. Jude is a journalist, interviewer, arts critic and broadcaster.
Broadcast