Main content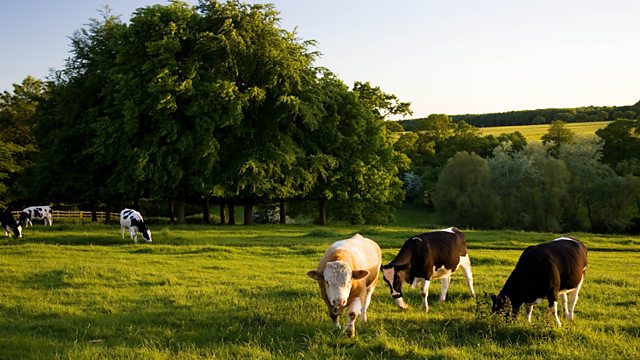 14/05/19: Food waste on farm, EU elections, Natural flood defences
Farmer Guy Poskitt tells Anna Hill that consumer attitudes need to change to tackle food waste.
The Government has launched a new strategy to halve food waste by 2030 but as farmer Guy Poskitt tells Anna Hill it's consumer attitudes that need to change to properly address the problem.
The EU elections are taking place on Thu 23rd May so this week we're asking all the major parties about which fishing and agriculture EU polices they support, and which they'd like to see the back of. Today we start with Conservative's Robert Goodwill and the Green Party's Molly Scott Cato who play 'Keep, Amend or Scrap'. A full list of all the parties fielding candidates in the European Elections can be found on the BBC website.
Lisa Batey from The Wildlife Trusts says the UK Marine Strategy is failing and what the impact of this might be.
Herefordshire is one of the areas chosen to receive Government funding to install natural flood defences, and Toby Field's been to meet farmer Matt Duggan who has been experimenting with leaky dams.
Producer: Toby Field