Main content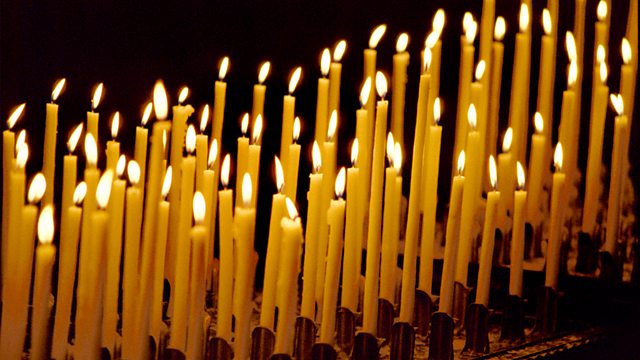 14/05/2019
Spiritual reflection and prayer to start the day with The Rev Philip Blackledge of Holy Trinity Scottish Episcopal Church, Melrose
Script
Good morning. 
In the peace of an early morning, it can sometimes feel like the calm before the storm. The news can assail us with painful stories – not just about political battles, but natural disaster, terrorism - it feels like the world and politics are febrile, angry, anxious.
After the recent acts of terror in Sri Lanka, I remember going outside and being hit by the sound of birdsong. And I thought of all the different songs I could hear, the blackbirds, the sparrows, the bullfinch, the tiny chirrup of the robin. So much variety, so many layers to the song. And yet we humans cannot cope it seems with people who sing a different song from us.

That is not how God intended us to be. We were not born for tribalism and opposition. But we so often take up defensive, aggressive stances when what is needed is peace. Some of us  talk about the peace of God which passes all understanding, and that reality is what this anxious world is crying out for. We need to ask God to carry us through the dark places, and fill them with light. Because it is only through God's gifts of grace and love that we can find the peace we all so desperately need. 
God of all blessings, your son Jesus Christ taught us both the blessing and the cost of pursuing the paths of peace.  Give us a measure of that grace, that we may seek that vision of peace and give of ourselves in order to pursue it.  Amen.