Main content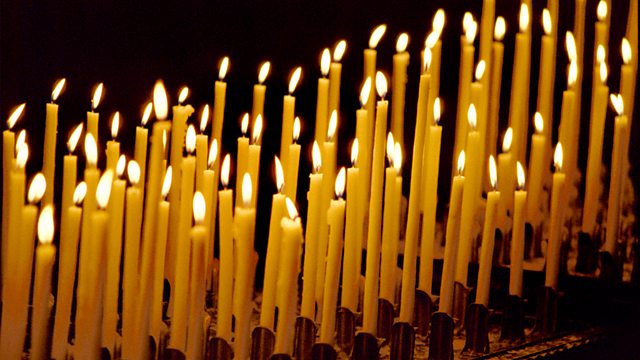 17/05/2019
Spiritual reflection and prayer to start the day with The Rev Philip Blackledge of Holy Trinity Scottish Episcopal Church, Melrose
Script
Good morning.
The issue of climate change has loomed large recently, with youth-led protests and the UN's Global Assessment on nature carrying their inescapable message.   The challenge seems frightening and immense, leaving many of us anxious about the changes we might have to make.
I think one of my religious heroes, St Francis of Assisi, can teach us a good deal about it. Francis was born of a wealthy royal family, he had riches and security in abundance, but it was never enough. There was always a hunger inside him, a desire for more. His path to freedom from that fear was not in having more things, but in having fewer.
For Francis, concentrating only on what he didn't have led to fear, and jealousy, and anxiety. But when he focused instead on seeing the world as a place of blessing, he found that he was rich beyond measure. That gave him the space to need less, to be more generous to those who had nothing, and to tread lightly upon the earth. 
His vow of Holy Poverty released him from the things that weighed him down, and he fed and clothed the truly poor of the world. Francis lived only a short life, and a poor one, but he was possibly the happiest, most contented man that ever lived.
Almighty God, give us a measure of the grace of St Francis, to help us to look upon the world as a place of blessing. Give us the courage to rely only on you, the source of all goodness, and to share what you give us, so that all your children are fed, and all the world may see and know that with you, there is life in abundance. Amen.