Main content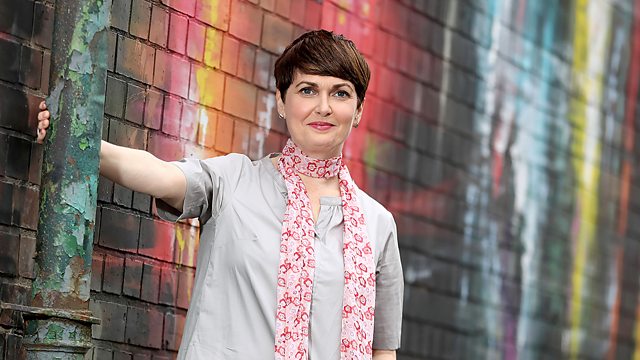 Stealing Pigs and Other Satirical Nonsense
In a world of fake news and surreal politics, Marie-Louise Muir considers the intricacies of satire on the island of Ireland.
According to Irish legend, satire - or Aoir - was invented by the poet Cairbre, son of Ogma, and could be brutally cutting. Aoir supposedly had the power, literally, to pierce human flesh and cause permanent damage to a target's reputation.
These days, satire in Ireland is perhaps less evidently weaponised although, even amid the tide of Fake News and a political discourse that tips regularly into the surreal, it flourishes in a way that 18th Century novelist Jonathan Swift - he of the famously biting Modest Proposal (to feed burdensome babies of the poor to wealthy gentlemen and ladies) - might well have approved of.
Taking her cue from a live episode of Patrick Kielty's show on the night of the London Docklands bombing in February 1996, arts broadcaster Marie-Louise Muir talks with Ireland's Chair of Poetry, Eilean Ni Chuilleanain, and with latter-day proponents of satire - including Nuala McKeever, Andrea Montgomery, Colm Williamson (of the "ridiculously popular" Waterford Whispers News) and Rosemary Jenkinson - about politics and the power of a comedic barb.
And, as a Derry girl herself, she discusses with Lisa McGee, writer of the TV comedy show Derry Girls, what it is about the Irish experience - from the medieval era through potato famine, mass emigration and post-Troubles re-imaginings - that gives satire such power.
Produced by Alan Hall
A Falling Tree production for BBC Radio 4